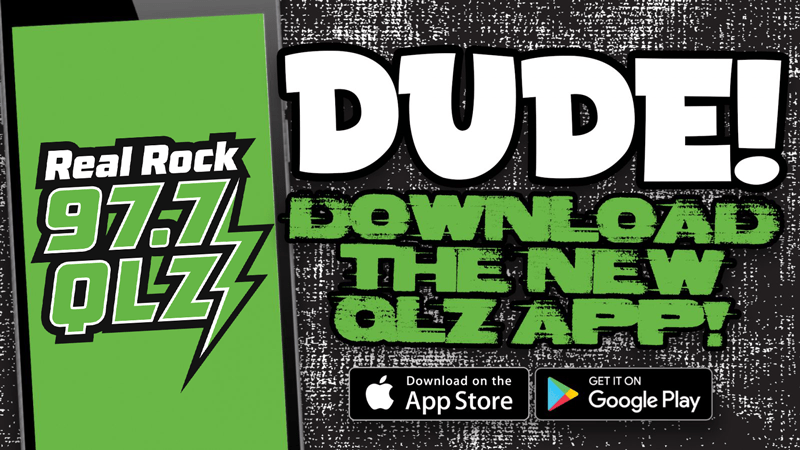 We're super excited to announce that we've made some MAJOR improvements to our mobile app to make your listening experience better!
Content: You can now keep up with us on social media, enter contests and more–right from inside the app!
Song Ratings: You can give us feedback on every song we play. Just give it a thumb's up or down!
Audio Controls: You can open the app to view content without having the music play (perfect for searching in at work or class, or both).
How To Get It?
iPhone Users: Your app should have automatically updated. If your app looks like the images above, you're good to go! 
Android/Google Play Users: Make sure to update your app in your Google Play store.
Other Ways To Listen To 97.7 QLZ
Listen On Your Smart Speaker:
Do you own an Amazon Alexa Smart Speaker – like an Echo, Echo Dot, or Echo Show? Well, you can now rock out with 97.7 QLZ!
First, you'll need to enable our skill, which is so easy to do, that a caveman can do it!
Visit Amazon.com, search QLZ in Amazon Skills and click Enable.
Visit the Amazon Alexa App on your smartphone and search for QLZ and click Enable Skill.
With your Amazon device on, simply say "Alexa, enable the QLZ Skill"
After you've enabled the skill, whenever you want to rock out to QLZ, simply say "Alexa, play QLZ!"