To gently paraphrase the lyrics that were coming out of the speakers of the vehicle on that Friday morning as we drove our way from Springfield to New Berlin, it felt like the first time. Yet for as beautiful and pleasant as the drive west was, it was not the first time WMAY had come this way over the prior weeks, to be sure.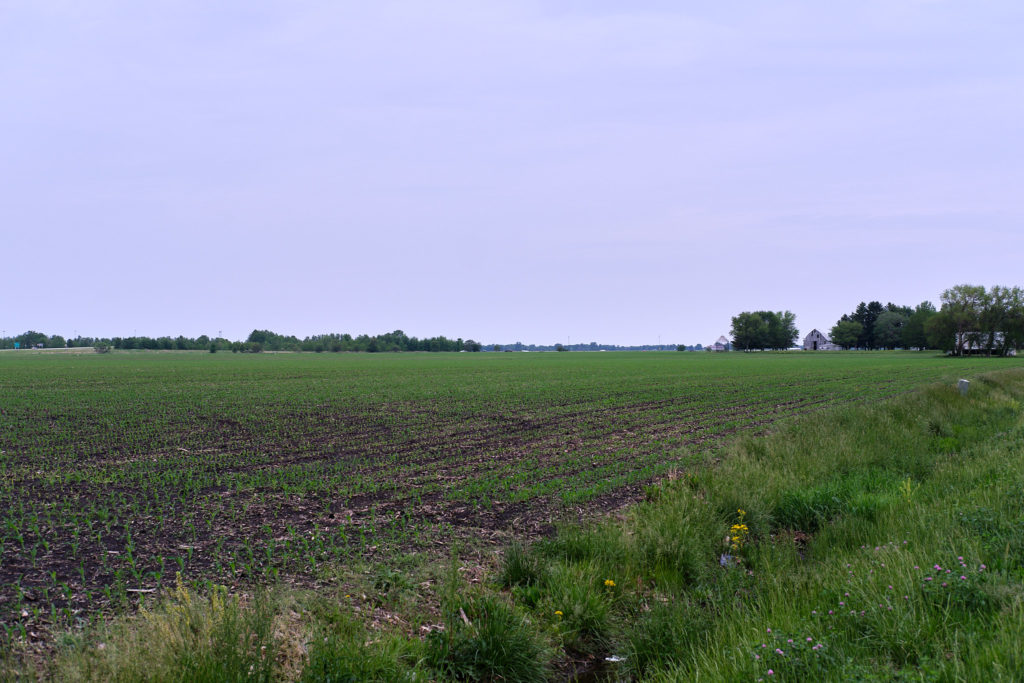 When Principal Hattie Llewellyn was able to win New Berlin High School's special education classroom $40,000 in brand new furniture and learning technology, WMAY was there to see how the children and the staff were enjoying the well-deserved innovations.
Just over a month later, when the winner for the WNNS contest to sing with Foreigner at Springfield's BOS Center in mid-May, WMAY knew we had to go back to school once again.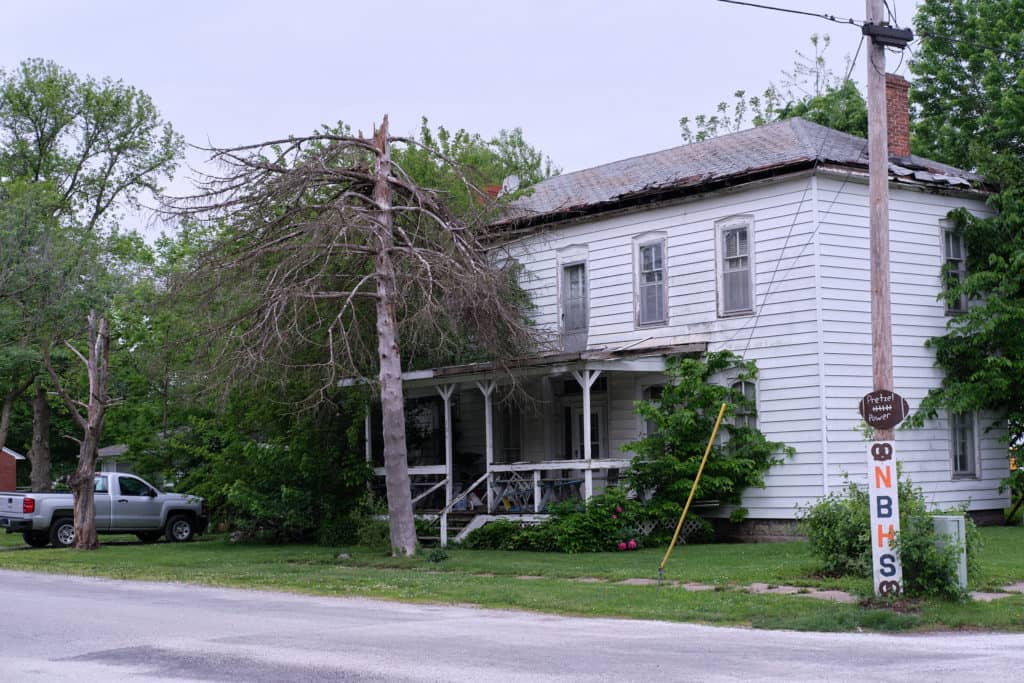 So we did; we got to take in some more pretzel pride over in New Berlin, plus we spoke with Principle Llewellyn and Choir Director Melissa Charneski about the children, the process, the anticipation and excitement of it all.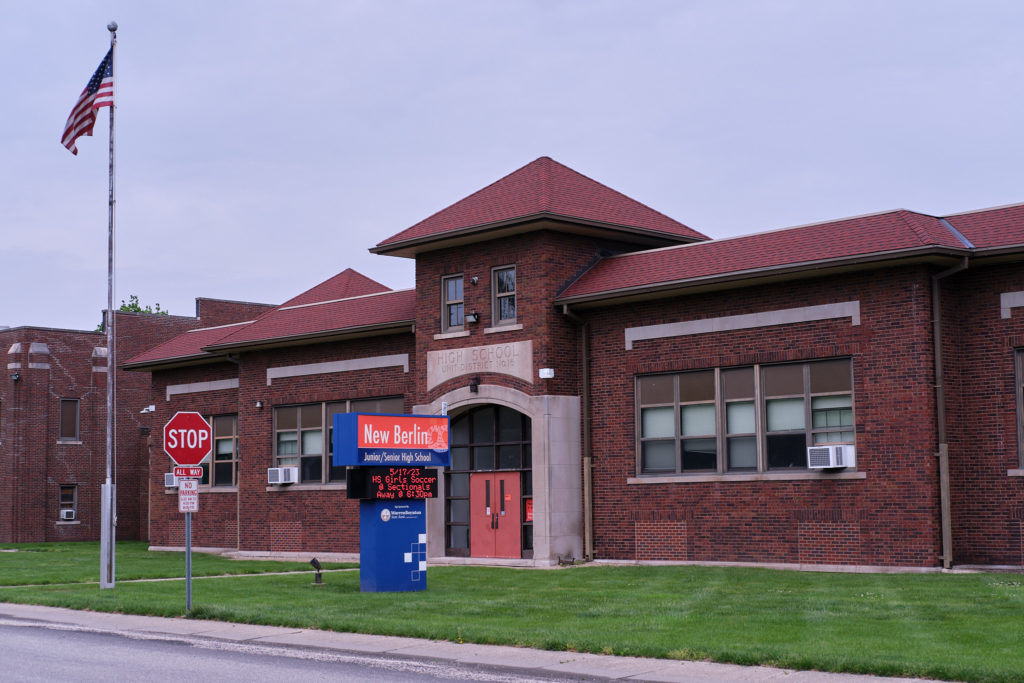 ---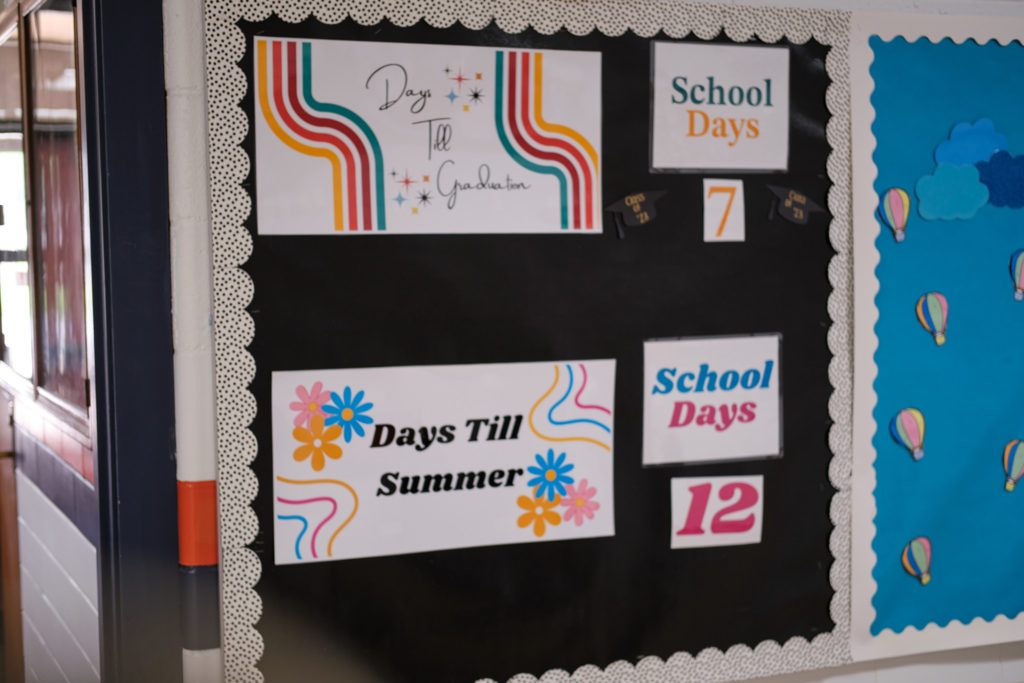 When we arrived, we spent a few minutes with Principle Hattie Llewellyn in her office; she told us about her 12 years at the school, her time prior to that in education, as well as a bit about how these pretzels found themselves twisted up in another story as we found them a part of.
"When I got the contest email from WNNS, I forwarded it to our choir director. And I said this would be really cool. You know, do you think that we could get it organized and get an entry and she [Choir Director Melissa Charneski] said, absolutely.

So from there, they started working on it; I know that she [Choir Director Charneski] sent out a Google form asking what our top three favorite Foreigner songs were and things like that. So then the staff and the students voted on it, and then they came up with "Cold as Ice," so that was our entry.

And then when they did their final performance for the contest entry, I went down there and watched as they did their warm-up first, and then they did their entry; it was really neat to watch that process unfurl."
After Principle Llewellyn took some time to discuss what led up to another great opportunity for her students – whom she is fiercely proud and protective over – we took to the hallways to find Choir Director Charneski and the choir room itself.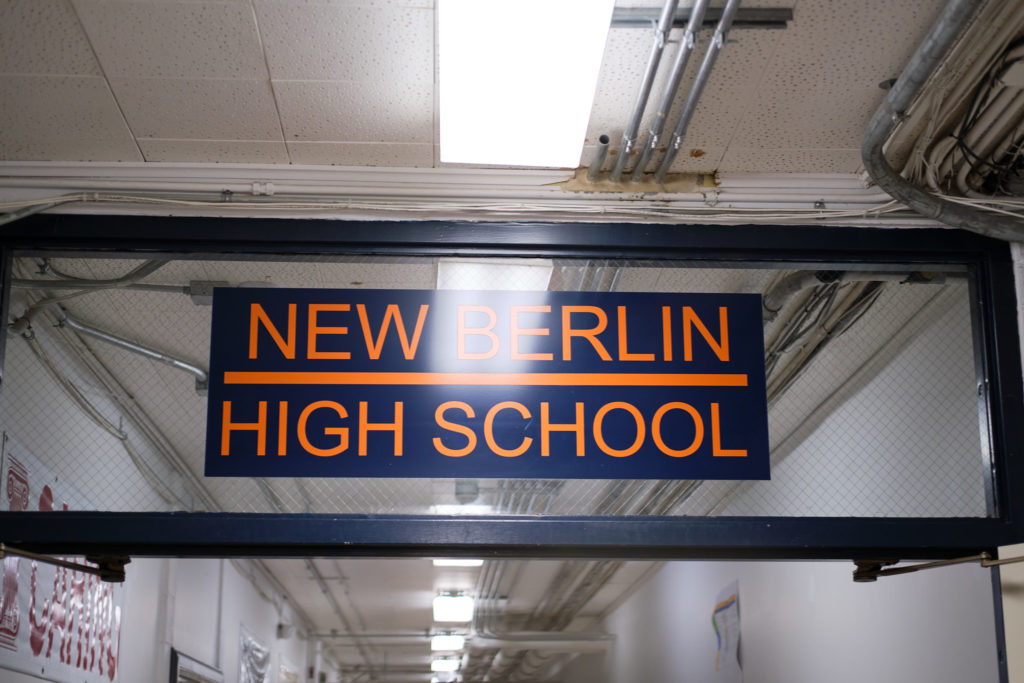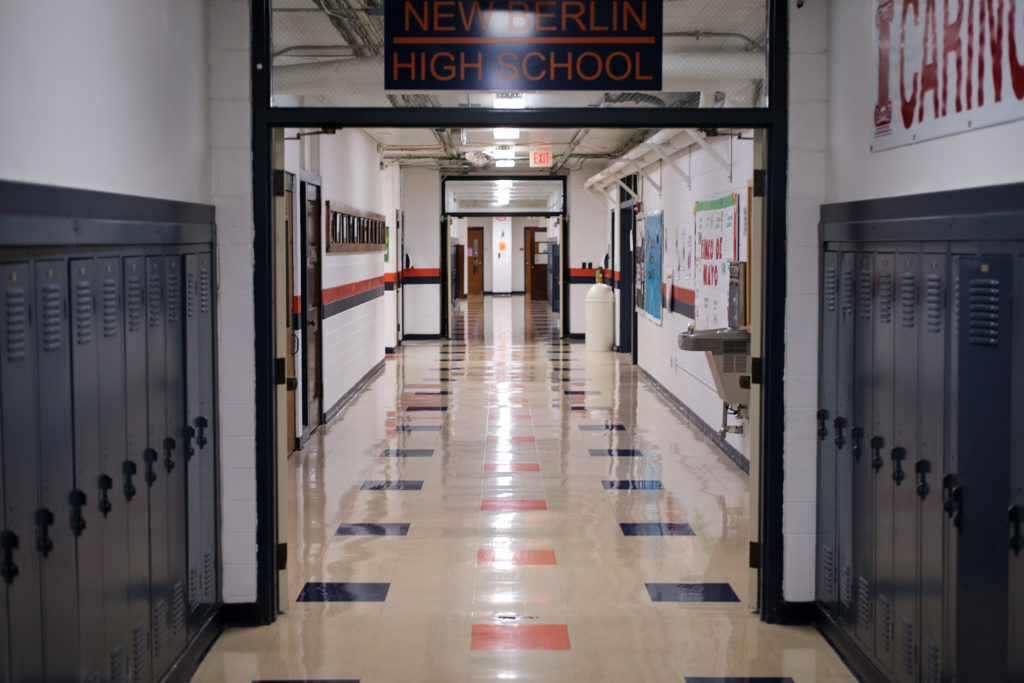 The hallways of the school were still with the tension of classes in session as we first walked about, but in between periods, one could sense that joy emanating which only comes from another successful school year nearing its end.
The children knew that the summer was in sight, as the warmth of the weather and the blooming bushes and plants all around them hinted at as much; school years are contextual, and summer is certainly not the context or time for it for the majority of children.
After walking for a few minutes, we met Director Charneski near her room, and we got to know one another better as we made the quick walk to where the music education process takes place.
Melissa Charneski knows that the school year is nearly at its end as well, but – as she tells us – the kids remained captivated and focused on their obligations and events; they had to warm up a bit to the idea of Foreigner though.
"I think [when the opportunity was brought up to enter the contest] they were a little bit at first like, 'Oh cool. That'll be fun.' And it was like, very underwhelming initially, and then I think it really sunk in once they had time to get used to the idea, and actually enjoy the excitement that comes along with trying for such an opportunity…

…Then, when we actually won, the kids were just so excited. They were like, 'Wait, is this real? We actually won?!' And I said 'yes, we actually won;' needless to say, they were very excited…

…And I'm excited too. I'm excited for them to be on stage and to get to sing with a band that is very well known; it's a once in a lifetime opportunity for them. And for me as far as director – honestly – I wish I would have had such a wonderful opportunity like they are recieving when I was that age. So I think that is what I'm most looking forward to; that they are getting the chance to make those memories."
She – in just her first year at the school – has made noticeable connections and progress with the children, and Principle Llewellyn noted it herself along with the school's choir director.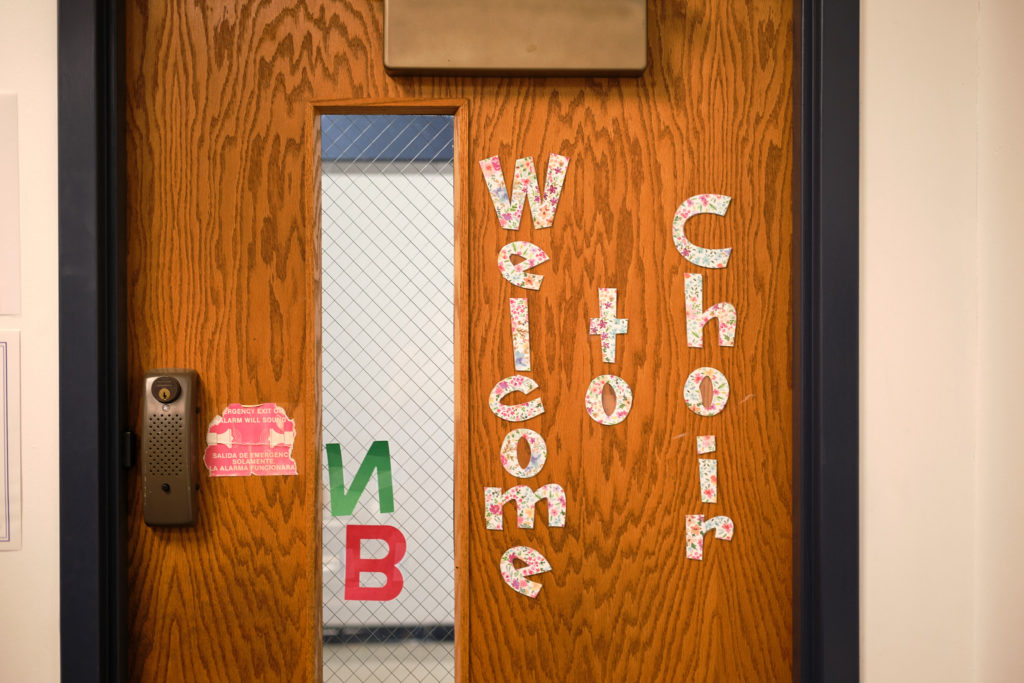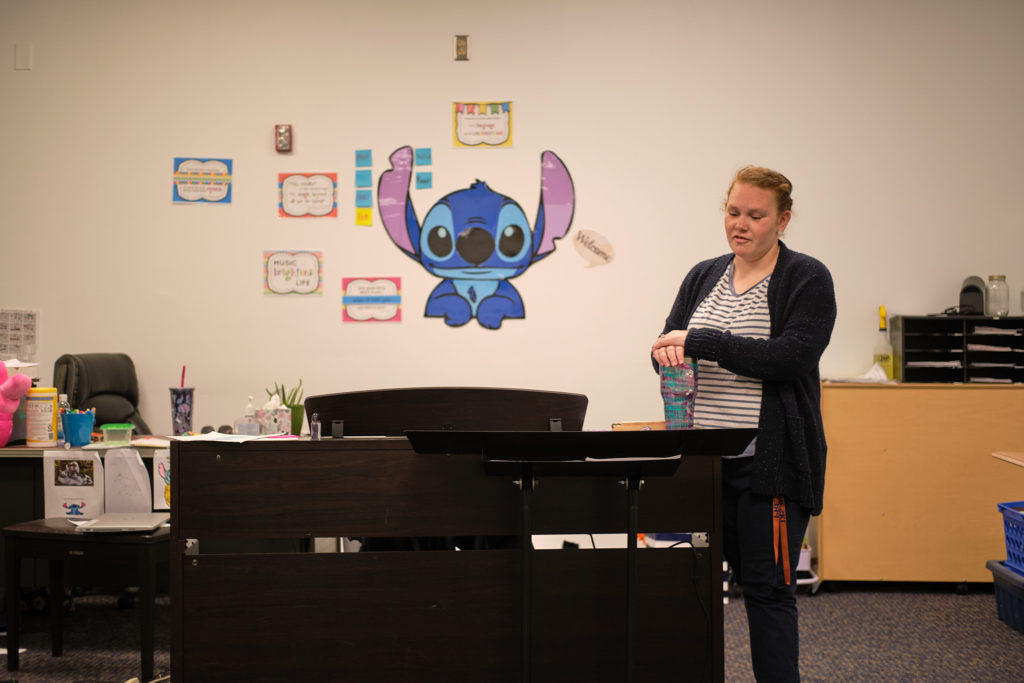 "By the time we had our Veterans Day assembly, I could see it. An absolutely huge, noticeable difference between their confidence and everything from last year to this year."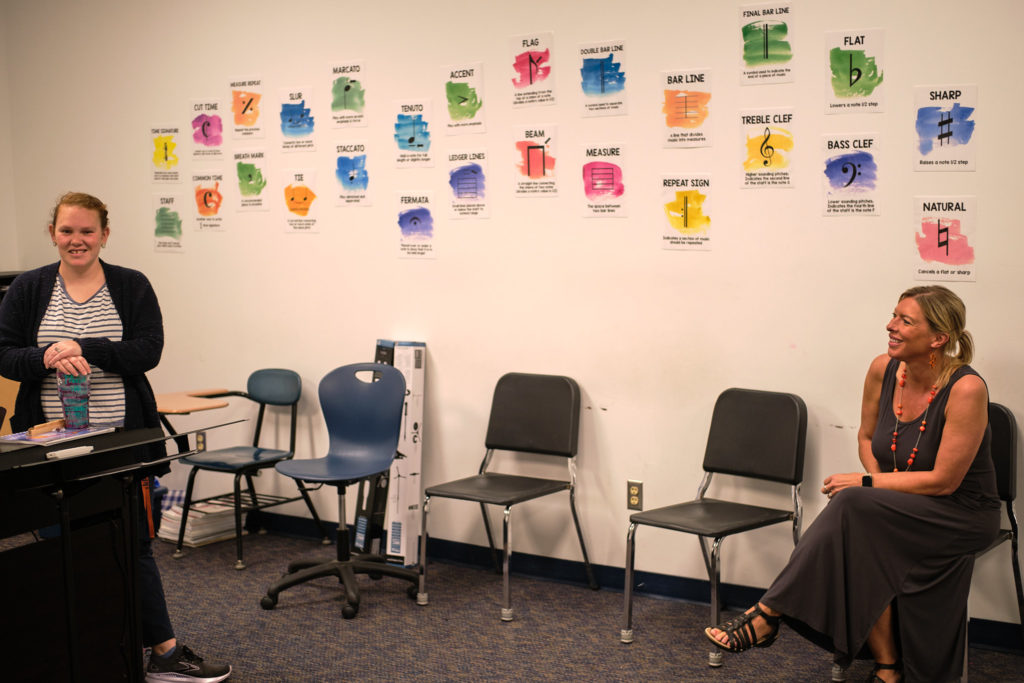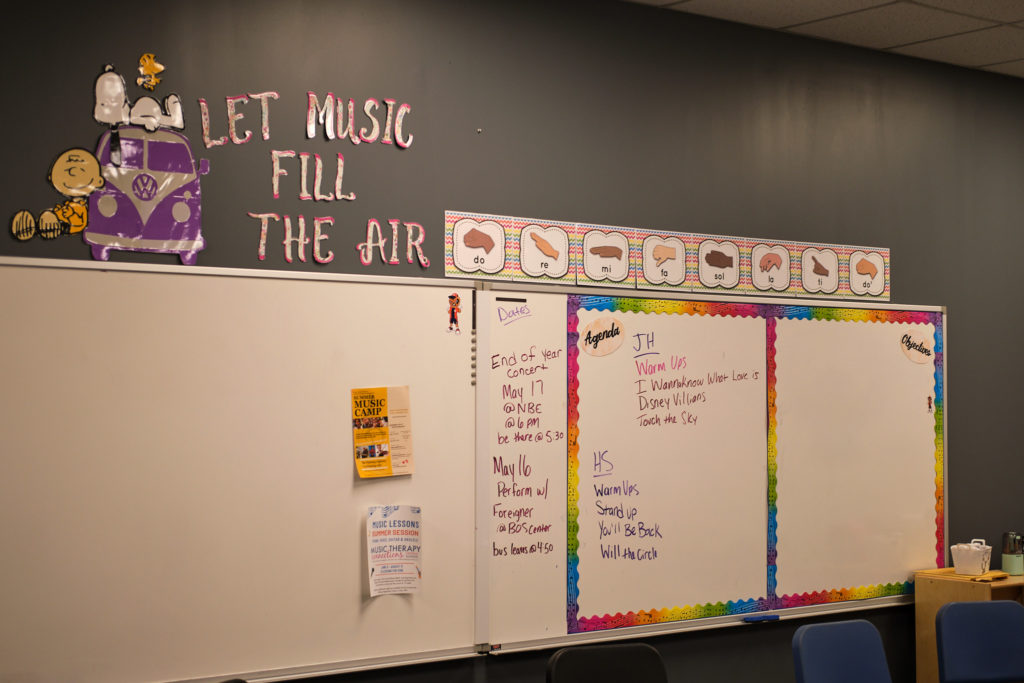 Choir Director Charneski, taking Principle Llewellyn's compliments in stride, then appraised the year and her students herself – and seemed thrilled for what the future looks to hold.
"I've seen a lot of growth out of them this year. Just from where we first started to now; I've continuously thrown harder pieces at them each time, and each time, they tackle it like crazy – like it's amazing what I've seen them do. So I'm really looking forward to building on that for next year…

I have tried to be very encouraging to and for them all year; I tell them to make mistakes. It's okay to make mistakes. I tell them, I want them – when they're singing – to make loud mistakes so that I can hear them and we can spend time to fix them.

I'll ask the kids – especially when we get closer to concerts – 'What spot do you feel that you guys need to work on?' And I think that's really helped them take ownership of themselves and the music.

I think that's been a really good thing for them. And I think that's honestly helped them with their confidence because they can tell me what they're struggling with. And then we work on it and fix it and by the time the concert comes, you would never even know there were ever any issues at all."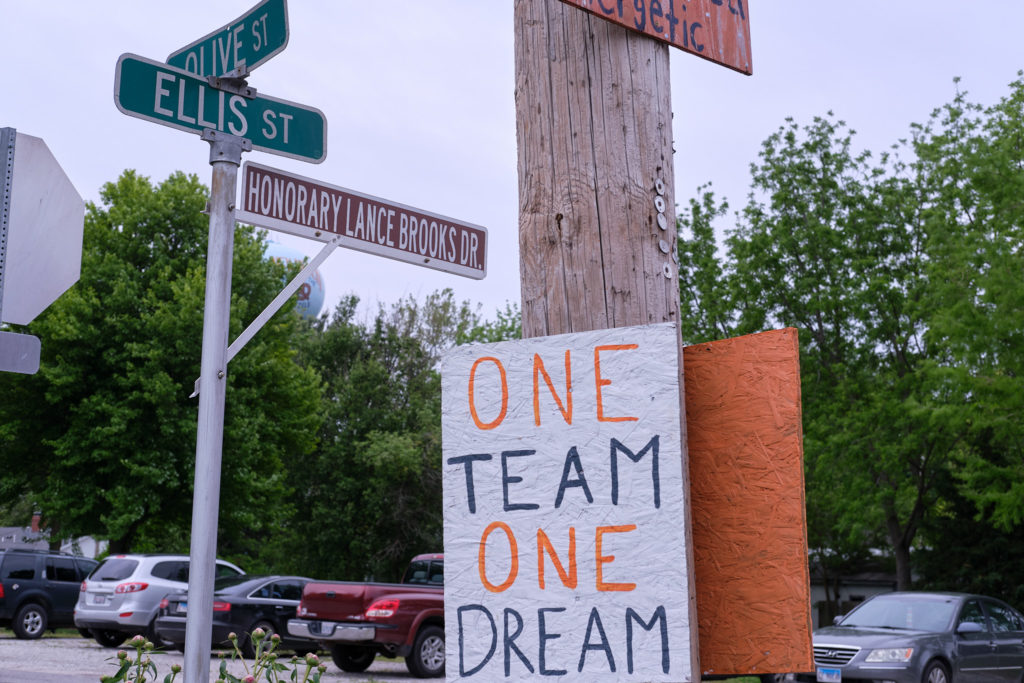 While we could've stayed talking about music with the Choir Director and Principle all day, the children needed teaching, and we had other obligations ourselves; the signs all over the community – highly visible as one leaves the school-  bouy a person's good mood a bit further, and the children made sure to wave at the funny looking strangers passing by so many classroom windows as we departed.
New Berlin High School was brilliant, and not only the teachers and administration but the students themselves. Fridays at a school – for those who choose to remember – are happy days indeed.
With the Foreigner concert just days away, WMAY knew that we had to be at the BOS Center with them to support them during a really remarkable opportunity.
---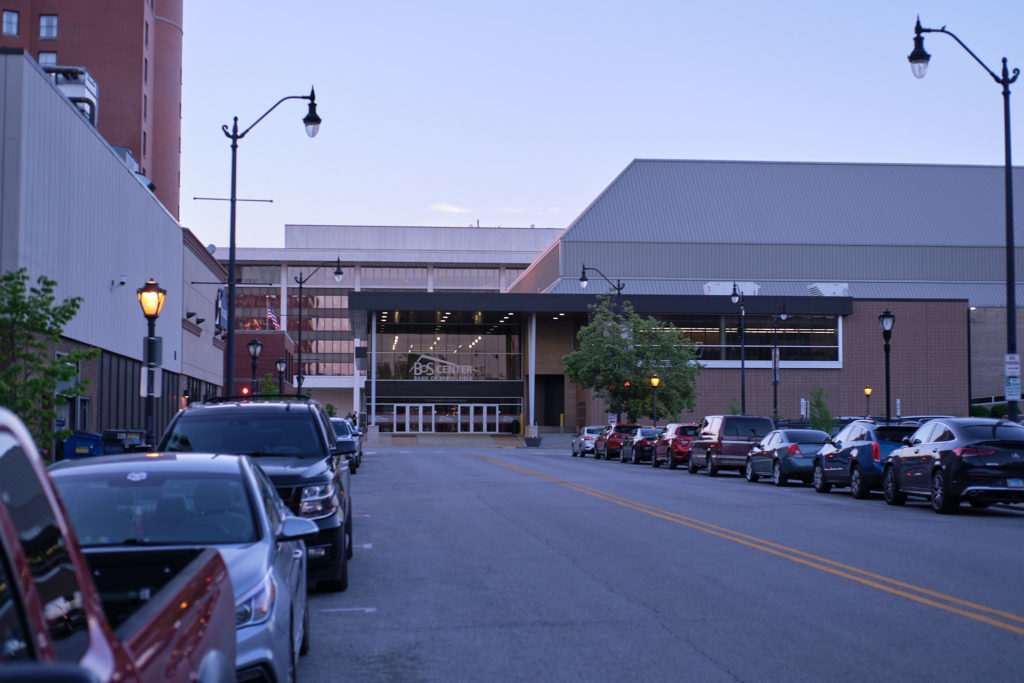 Tuesday evening was a calm, cool, and positive evening in Springfield, after a day full of obligations and sunny skies. It was dusky as we walked towards the entrance of the BOS Center, but there were still people getting there as well.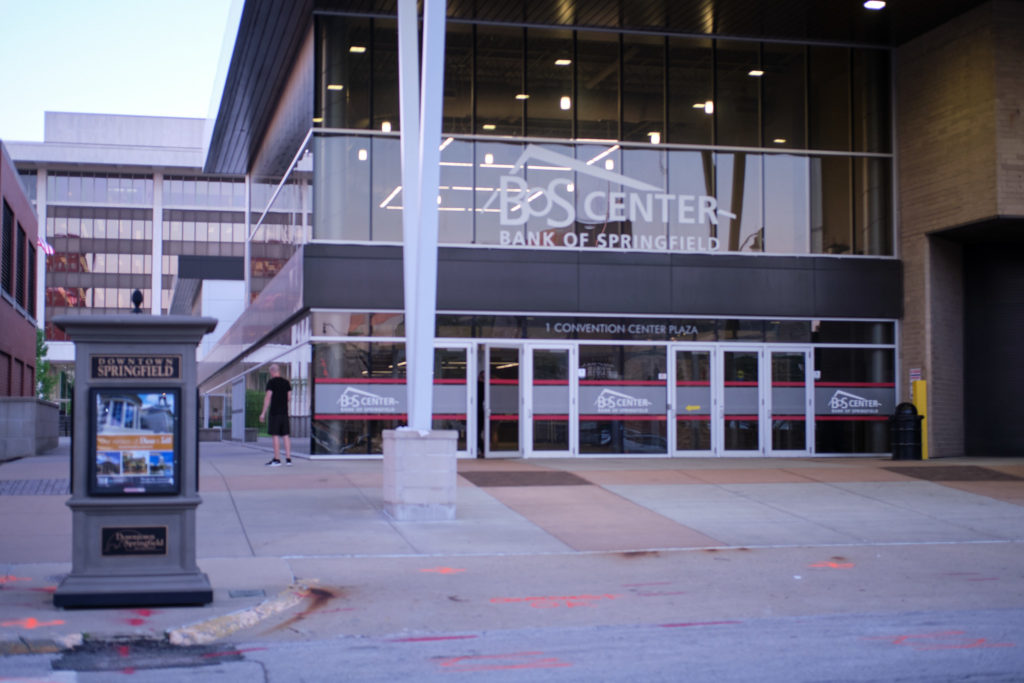 Head East was opening for Foreigner, and they put on a performance worthy of a group of their history. The crowd was, however, looking for Foreigner; there was a signed, personalized record to win, "Foreigner Four" shirts as far as the eye could see, and folks of every age, background, identity, and creed were rocking out with drinks and smiles plastered about their faces.
They were all there to be jukebox heroes of sorts – and their passion was palpable throughout the entire event; when the headlining act finally came on, they did not disappoint the hungry crowd, and those supporters were thrilled to roar their approval when hit after hit after hit began to ring through the PA system.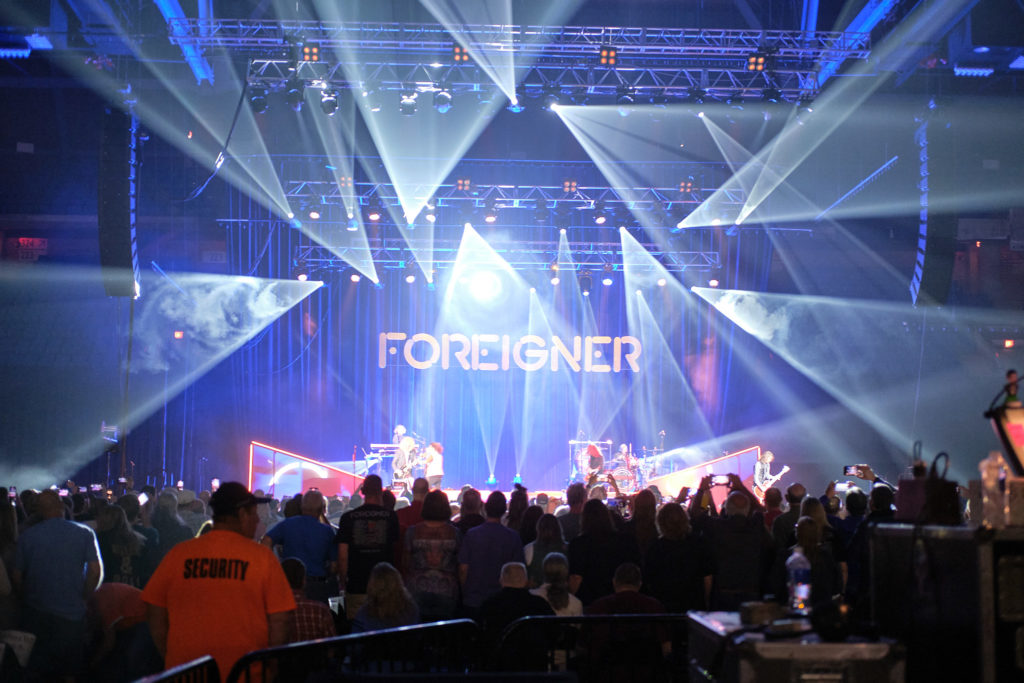 At that point, the crowd thought and was likely very sure that they were seeing the biggest rock stars of the night – on most nights, this likely would've been true too. On this particular evening, though, the children were the brightest stars in the whole BOS Center; one wondered what song they'd be utilized for even though, well, it was – somehow – a bit subconsciously obvious.
"Cold as Ice," "Jukebox Hero," "Long, Long Way From Home," "Feels Like The First Time" – so many of the band's classic hits brought the crowd to their singular and collective feet as the minutes compounded upon one another; figuring out what song would feature the kids became an exercise in contextual clues and inferencing – which led invariably to a single conclusion.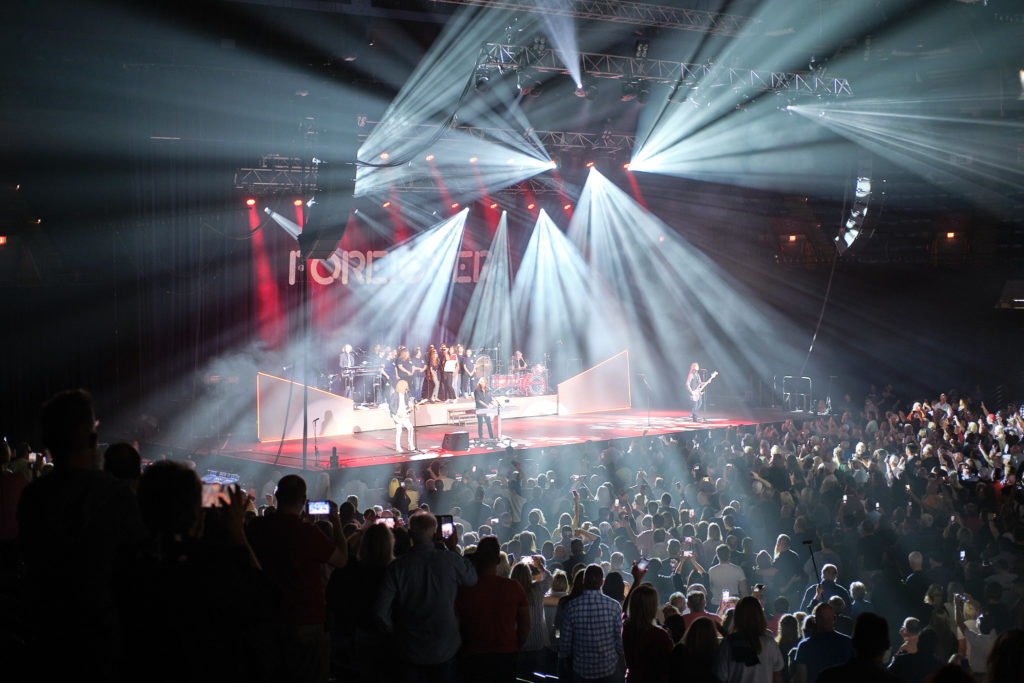 And so, after a full set spanning over 45 minutes, when the band began playing "I Wanna Know What Love Is," one knew that the New Berlin High School Choir would be sure to file out onto the stage; no one on stage disappointed, whether younger or older – music transcended, as it so often does, generations, experience and perception.
How many of those in the crowd wished that it might have been themselves up on stage, singing with Foreigner that evening? Judging by the voracious applause and whistling that nearly deafened us at the show's close, one might fairly surmise a majority wished – even if only for a moment – that they had been practicing with Director Charneski's choir of pretzels in the weeks preceding the powerful performance too.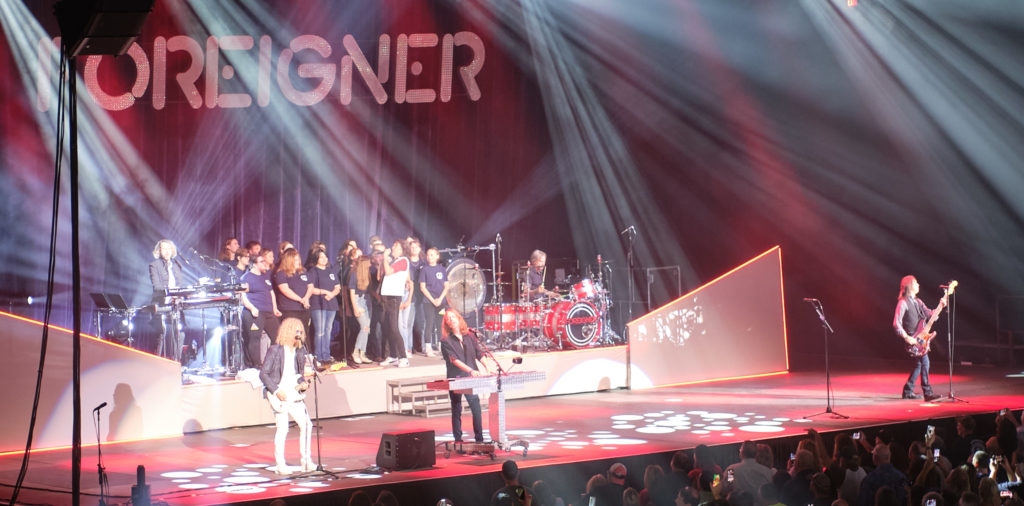 Our thanks to Principle Llewellyn, Choir Director Charneski, Foreigner, and of course, the children for their collective and singular time, enthusiasm, application, courage, and passions.