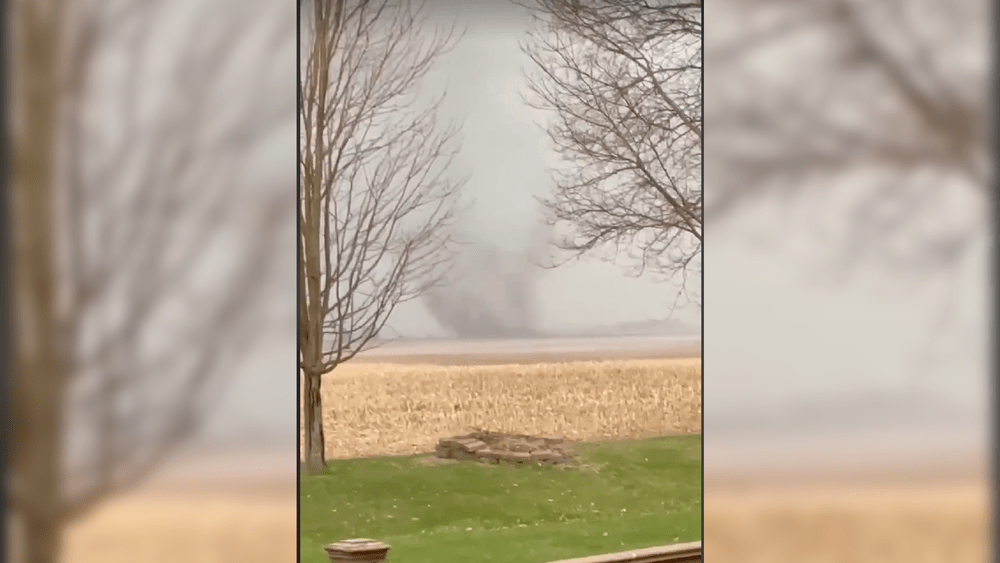 Correction: an earlier version of this storm update improperly intimated that a tornado touch down occurred by Sherman Road in Springfield – it was noted to be Sherman, Illinois.
UPDATE: 20:00, Friday, March 31: Tornadoes and severe storms have left behind a trail of damage across Sangamon County and Central Illinois.
Tornadoes are confirmed or suspected in Sherman, Riverton, and Dawson, causing structure damage in each community.
The roof of the Parks Place Child Care Center in Riverton collapsed, but no one was in the building at the time. Several homes in Riverton and Sherman sustained damage, but there was no immediate report of injuries.
The storms also brought down power lines and trees across the area.
UPDATE: 19:10, Friday, March 31: Structural damage is being reported in Dawson; the Parks Place Childcare Center at 7075 Old Decatur Rd, Riverton, is reportedly suffering from a collapsed roof due to conditions.
ORIGINAL: 18:46, Friday, March 31: Stay safe out there across Springfield, Sangamon County and the greater Central Illinois area right now; a tornado did, in fact, touch down across Central Illinois.
There is house damage to report – with no injuries – on Sudduth Road, and a power substation is down on Brittin Road; trees and their branches are down across different parts of the great area too!
We will have more concerning the current storm and its aftermath as it becomes available; stay with WMAY for all the latest and once again, stay safe out there!