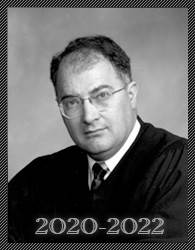 The municipal building for the village of Grandview is being renamed in honor of a former resident who eventually rose to the ranks of Illinois Supreme Court justice.
Ceremonies Monday marked the renaming in honor of former justice Robert Carter.
Carter was appointed to the high court in 2020 after Justice Thomas Kilbride lost his retention bid, but Carter opted not to run for a full term in 2022.
Carter grew up in Grandview before going to the University of Illinois and eventually getting his law degree.
He and his wife now live in the Illinois town of Ottawa.