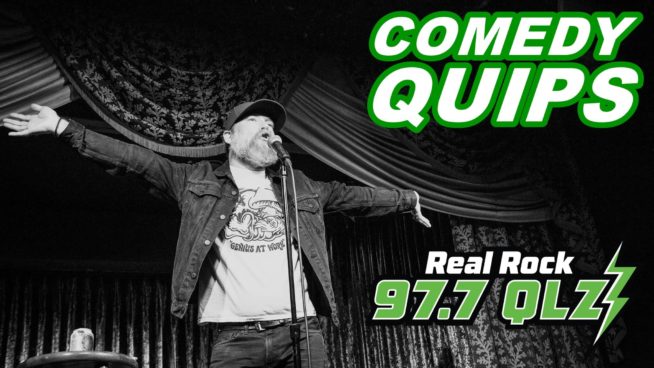 You may know the voice as the voice of Comedy Central introducing all of the upcoming shows, but that guy is also one of the funniest comedians in America who hails from our fine state of Illinois, it's Kyle Kinane. He's toured the country for decades and continues to be the comic whose is just embracing the demented part of life for all that it has to offer. He's also true rock 'n roll dude so why not feature him in Comedy Quips? You can stream 3 full specials on this post.
Kinane has a new album ' Shocks & Struts' for premium streaming on March 15th before it hits YouTube on March 30th.
You heard it from @kylekinane first ☝️

The new special 'Shocks & Struts' is available for pre-order NOW for $10 and will be streaming exclusively on our site beginning March 15th.

Watch for free on our YouTube March 30th!

Pre-order here ➡️ https://t.co/eCFBX5GkI1 https://t.co/iumptJmT2o

— 800 Pound Gorilla Media (@800pgm) March 7, 2023
Here are full specials officially on YouTube from the bearded wonder himself including my personal favorite 'Loose in Chicago' where he plays the famed rock club Metro in Chicago. Be sure to also check out his podcast, Not Accounting for Taste with Shane Torres.