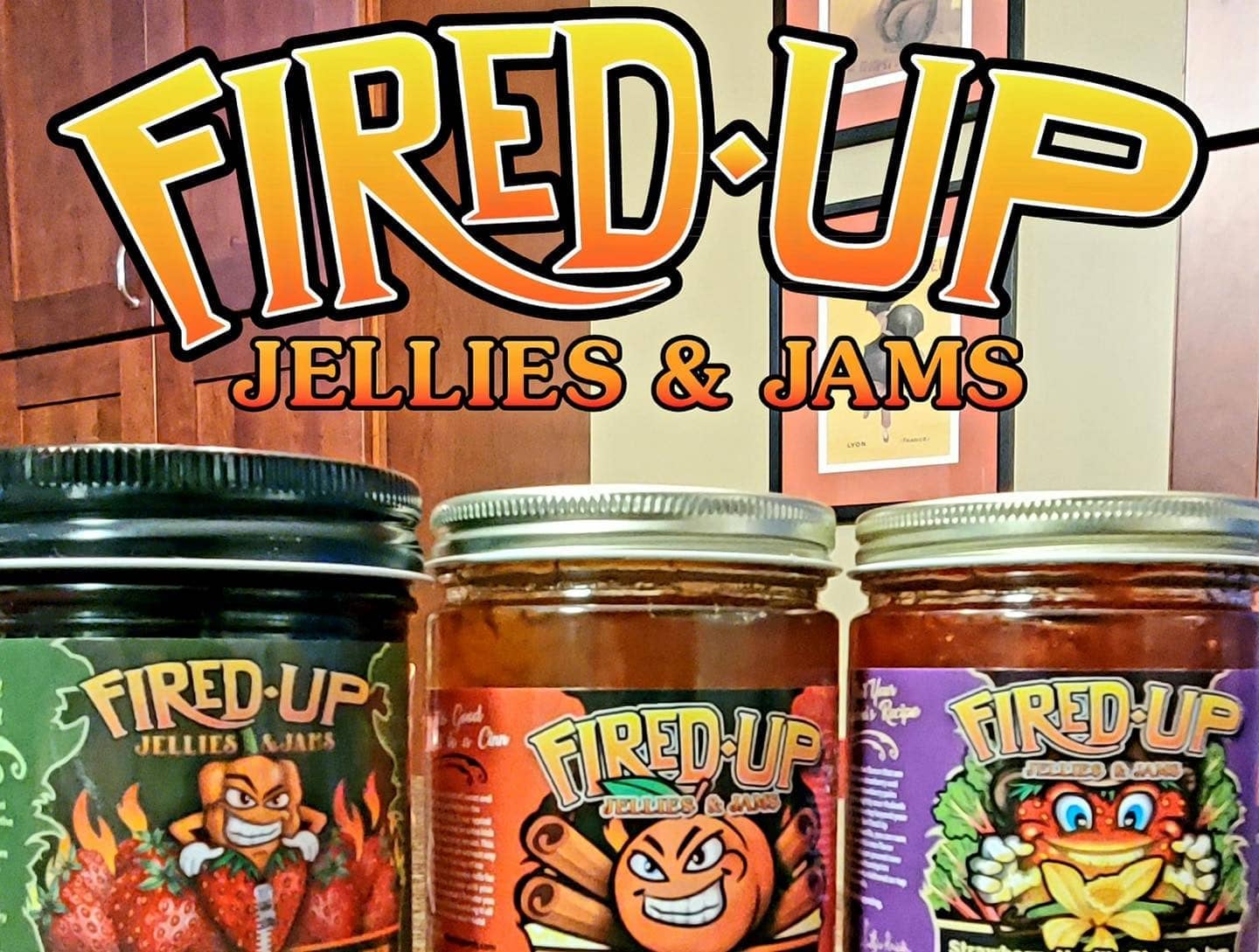 I met Michael Smith when I was over at WQLZ. He was introduced to me by our sales manager at the time and when it comes to food, I am up for doing an interview to try it out. I wasn't ready for how good this product in particular would be. Michael (Smitty) walks in the studio with a crock pot full of meatballs. I was a little confused with what meatballs had to do with jelly and jam, but Smitty showed me just how small I was thinking.
Smitty, started up Fired Up Jellies and Jams with a partner out of his own kitchen. It started small, but now can be found in over 200 in 13 different states. There are three flavors as of now that all offer different things. Their flagship jelly is Strawberry Habanero. A nice sweet strawberry taste with a perfect kick. They also have Peach Habanero and a really good Strawberry Vanilla Rhubarb.
This is a Jelly that is meant for more than just a sandwich. Click HERE for all the recipes Fired up Jelly's and Jams has to offer!
Listen to our interview with Mike below, and get to their website to see their store locator today!