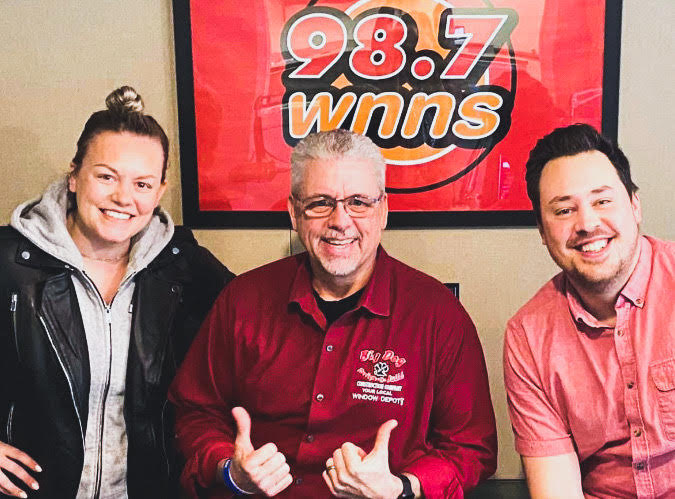 Have you ever met someone and felt like you've known them forever? That's exactly what happened when I sat with Chris Hartsook of Big Dog Construction at the 2023 Home Expo Show, held at the BOS Center. I was broadcasting from the center about the Expo before it was happening so we had a bit more time to talk about other things.
Chris is the current president of the Springfield Area Home Builders Association, who is responsible for coordination the Home Expo every year. He is also a productive community member who runs his business accordingly. Chris started Big Dog Construction in Carlinville, IL 11 years ago. He didn't have a business degree, but what he did have were skills and the the willingness and hunger to build community centric, service based business rather than 100% focusing on revenue. Quality over Quantity. 11 years later the business is growing and its because of his focus on people.
One of the things that stuck out to me, was a conversation we were having about the sales process. Chris told me, "I really dislike sales people." This was surprising because you wouldn't usually hear a business owner say something like that. As he started to explain why, it clicked. Big Dog Construction is about creating win-win scenarios. A win for the business, but most importantly a win for the customer. He talked about his clients as though they were part of a family. "The Big Dog family" as he called it.
There are hundreds of companies to work with when it comes to building and design, but for my money, I'm going with the Big Dog himself – Chris Hartsook.
Listen to Sarah and I discuss the business and Home Expo with Chris below!
-Rocki