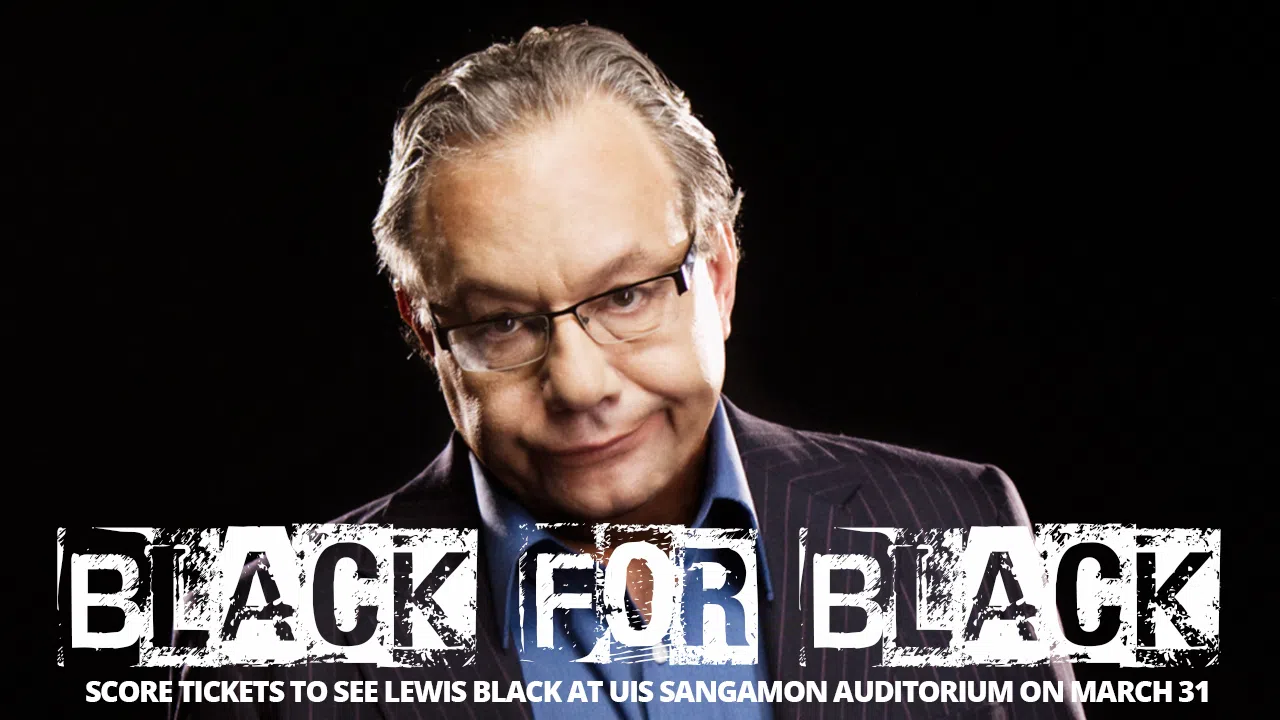 97.7 QLZ is proud to welcome Lewis Black to UIS Sangamon Auditorium on March 31, 2019 and we have your tickets to get into the f##kin' show!
Starting on Monday, October 29 — listen to the 3rd String Morning Show with Mo Lightning, Mo will give you the Black For Black 'Song Of The Day' — listen the rest of the day and when you hear that song… be caller #9 at 217.629.9777 and win tickets to see Lewis Black.
LEWIS BLACK – THE JOKE'S ON US SHOW IS FOR MATURE AUDIENCES ONLY!