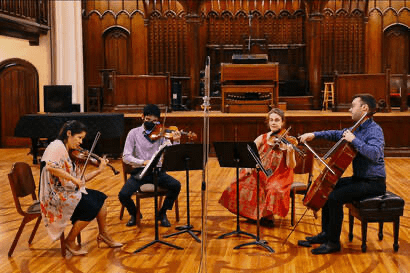 For those who are willing to take the drive to Jacksonville, a well-known New York-based String quartet will be performing – for the first time – as part of the Illinois College Fine Arts Series in two Sundays.
Momenta Quartet is a musical collective of four – all striving towards the same, common goal through their work and performances.
The group has been previously praised by outlets such as the New York Times regarding its "diligence, curiosity and excellence"; the group has performed at other educational institutions such as Brown, Columbia, Cornell, Harvard, Hawaii, Michigan State, New York, and Washington Universities.
Individual tickets for the Illinois College Fine Arts Series performance are available for $15 each; students of all ages receive free admission.
Tickets are available for purchase in advance by phone at 217.245.3192 or at the door on event day.
For a complete listing of Fine Arts Series concerts, visit ic.edu/fas.