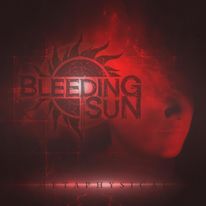 The Artist Spotlight today featured Bleeding Sun and their new single, "Heavy." The song will be on the band's debut album "MetaPhysical" which will be released on Friday, June 9th.
When it comes to the single itself, this is what the band had to share about it, "This is a high energy song that has a great chorus hook that really pulls you in. We wrote this song about the constant division being driven between everyone. Driven by Politicians and the Media. Everyone and everything has a polarizing effect against each other and we struggle to co-exist together. Even if we try to ignore it all we still feel the Heaviness inside of us. We all carry the burden of the future together as we navigate this minefield of life."
"Heavy" also features a collaboration with 17-year-old guitarist, Landon Siebens who released his self-produced debut EP "Styles" in 2020. Landon was also featured recently on Jared Dine's "The Biggest Shred Collab Song In The World."
Be sure to check out "Heavy" and give the band a follow at their links below.
Follow Bleeding Sun on Facebook, Twitter, Instagram, YouTube, or check out their Official Website!