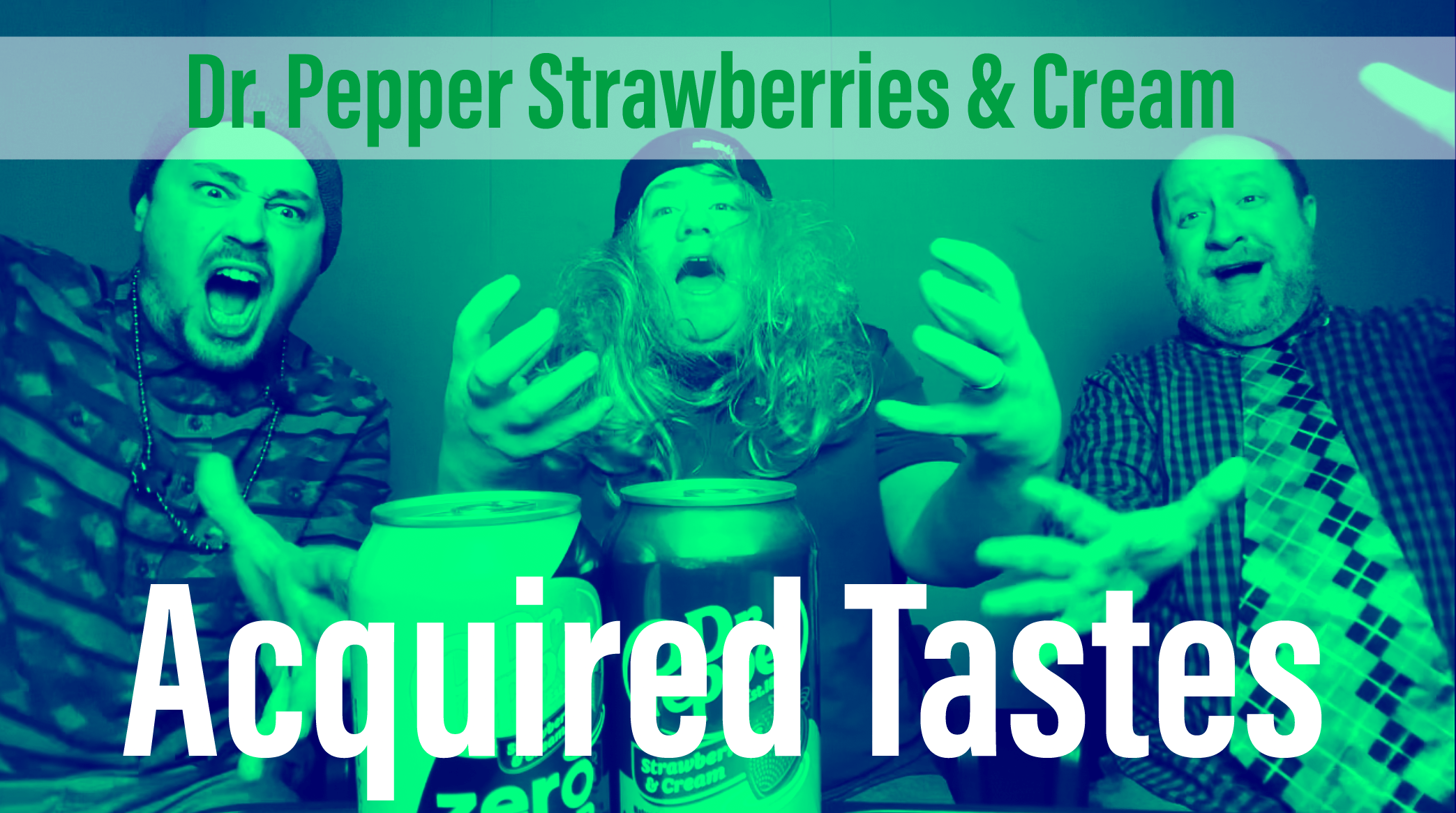 This week on Acquired Tastes the guys get into one of Elwood's favorite. Dr. Pepper. He loves the stuff. He has successfully managed to fill his home with so much Dr. Pepper memorabilia that his entire place could be considered a man cave. Although, they went a little off the beaten path with Dr. Peppers NEW flavor, Strawberries and Cream.
This is also the ONLY time all three of the guys have actually enjoyed the ZERO sugar version. All in all, a successful taste test. More importantly though, a hard decision for Elwood. Does he replace his love for Dr. Pepper with its sibling Strawberries and Cream. We may never know….
Enjoy their latest episode below!