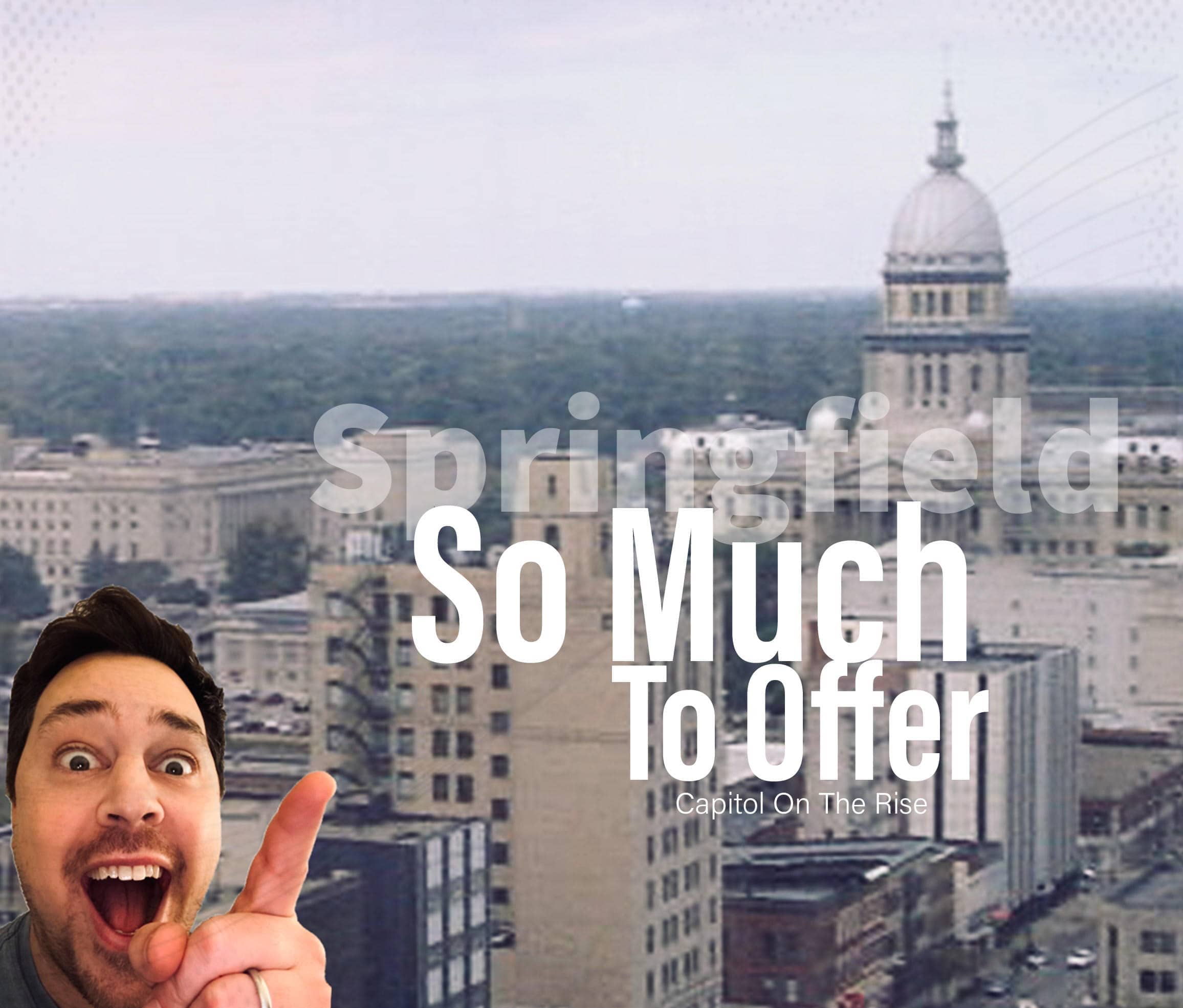 At this point I have been in our fair Capitol City now for a year and a half . I have been lucky or blessed (however you feel about that) to have had the chance to live or travel all around the world. The one thing I know for sure, we (humans) do a good job at making our current situation as comfortable as we can.
I moved back to the Midwest, after living with my wife in the US Virgin Islands for five years. It was an amazing experience but it didn't come without its challenges. After all, we lived through two category 5 hurricanes that hit the islands within a week of each other. We moved to Springfield  to be back in the Midwest, closer to family.
I remember, when we first moved here all of the people asked why. Not why we left the Virgin Island, but we we decided to come here. As if it were a bad decision. That really frustrated me. I was excited about this city, and to be honest it felt very comfortable and luxurious compared to our previous living situation in the islands. Plus, I quickly realized that there was so much happening here.
Check out this video I found that gives you a great tour of Springfield:
We have great eateries and bars. We have a fantastic home town baseball team (Springfield Lucky Horseshoes) with owners that are rooting themselves deeply into the community. There are top of the line shows that are both produced locally here in Springfield, or who come through the UIS Performing Arts Center. Museums, trails, live music, and more.
I'll say what excited me the most. In paying attention to our community, there are a lot of new business opening up with young and excited owners. This is the life blood of any community. When I was at our Chamber Of Commerce Gala, I saw so many people creating new and wonderful opportunities for young people in this city with creations like, Rise.
So when I think of Springfield, I see a bright future with so much to offer. I hope you do too!
-Rocki