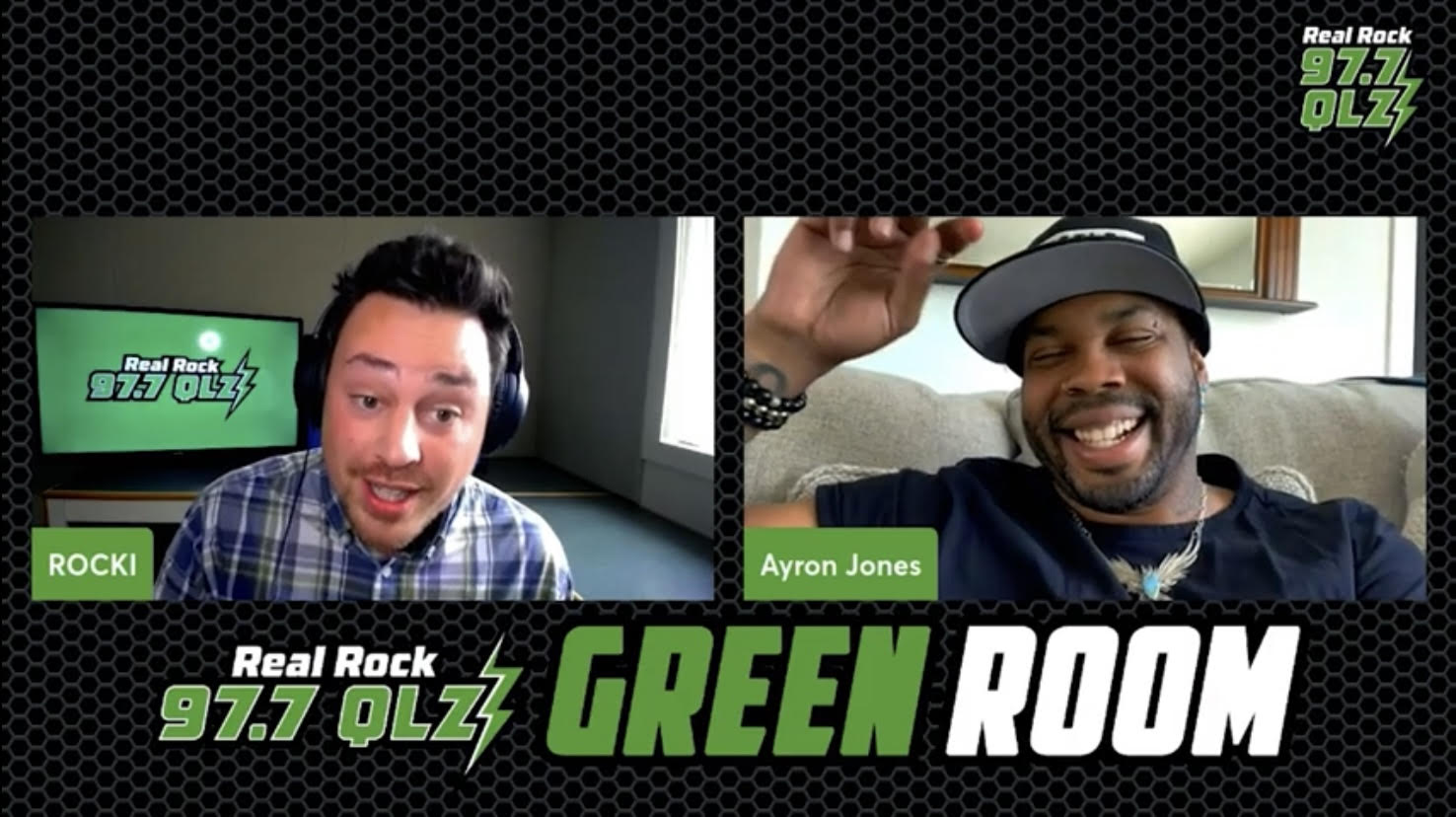 (97.7 QLZ / Screen Capture)
Oh man… this interview was an absolute pleasure. It's always nice to talk to someone who is so confident in what they do, it makes it easy to see where they can go. That's the experience I had with Ayron Jones.
I came to QLZ from a classic rock station, and new rock wasn't something that was on my radar. After getting used to things at QLZ, and spending some time digging into the music library, I found Ayron Jones's single Supercharged. This tune is loaded to the gills with all things rock and roll. It has so much passion, raw attitude, and it's almost impossible NOT to make your (good) stank face when listening.
I always like to start at the beginning with musicians and songwriters. It helps me to understand where they are coming from. His story started in the small, quaint village of Seattle.
"I [Ayron] was born in Seattle, I was raised in Jimmy Hendrix's neighborhood during the grunge era. That's all you need to know about my sound right there."
It's so easy to hear all of these influences in his music and the way he writes. One thing that I appreciate about the way he records, is his ability to let things be imperfect.
"I [Ayron] try to write the real stuff…. I've been on tour for a year straight, I've had a lot of life experiences in the last year… I wanna make sure that the people listening to my music know that I'm also here to celebrate the human nature that just comes with living. I want to be an artist for the people and of the people."
He has a new single coming out August 26 and will then start to record a full album. That will be his fourth studio project under his belt so far.
Ayron Jones is going to reach some pretty major heights in the music industry. People have taken notice, and now we just watch and enjoy all the music he makes on his ride to the top. You can see him for free Thursday, August 18 on the Grand Central Stage under the Reisch Pavilion at the Illinois State Fair. See him while you can for free. That probably won't happen again.
Check out the full interview below: