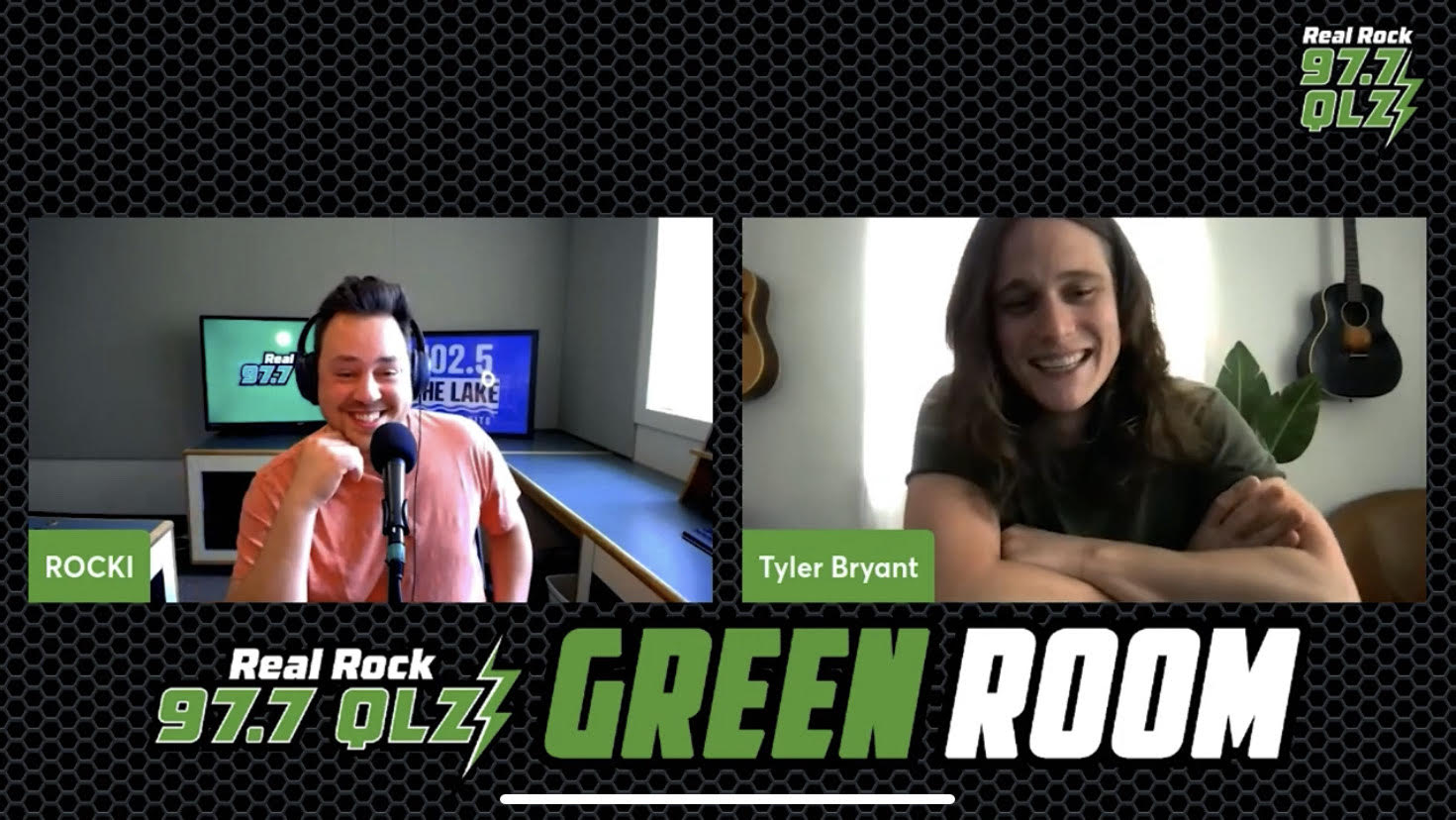 "Another one down… on to the next…."
I had the pleasure of sitting with the well spoken and genuine Tyler Bryant of Tyler Bryant & The Shakedown. Having sat with a lot of artists, I have to say this was honestly one of my favorite conversations about music and inspiration I have had in a long time.
Tyler Bryant & The Shakedown were introduced to me by a QLZ listener at an event. They showed me a single from their 2019 album Truth and Lies. Once I heard that tune, I was blown away and have been a fan ever since.
The first thing I wanted to pick Tyler's brain about were his inspirations and influences. As a musician myself, its important for me to know where someone is coming from musically. Knowing some of these nuggets of information can lead to a much larger appreciation for their music.
"For me [Tyler Bryant] it started when I saw a video of Elvis Presley when I was in first grade."
It seemed the way Elvis was able to connect with his audience and create such an explosive energy was a big draw for Tyler in the early years. I asked if he had any other influences in his personal life from family or friends. He mentioned bonding with his dad over classic country records and being turned onto guitar because of a grandpa he had who would bring one around and play. Then he mentioned Mr. Twitty. Roosevelt Twitty, an American Blues Guitarist, was sitting in a small guitar shop in Paris Texas when in walked Tyler.
"He [Mr. Twitty] asked if I like the blues 'cause I was just sitting there glued to him playing and I said I don't know what that is. He said, well I'm playing it, and I said I love it."
After that, the two became best friends. Mr. Twitty would pick Tyler up after school and they would go play guitar and listen to records.
"He created this space for me being comfortable messing up."
To me, it seemed this was the most profound influence Tyler had growing up in terms of how to play and appreciate music on a different level. Check out Roosevelt Twitty featured in the Paris, TX Blues Society Monthly Jam:
When Roosevelt's health got to the point where he could no longer play, Tyler moved to Nashville to start the band at 17. Originally titled, "The Tyler Bryant Band," Tyler Bryant & The Shakedown hit the ground running, but not without obstacles. I had asked Tyler if the music industry was what he expected.
"You know, when people talk about earning your stripes, most people have to do that. Unless you get really lucky and we didn't get really lucky…"
After touring, recording, more touring and more recording, they were offered a pretty major opportunity: A world tour with AC/DC.
Four, soon to be five, studio albums later, Tyler Bryant & The Shakedown are continuing to create music on their own terms under their own record label. I am very much so looking forward to their show at the Illinois State Fair August the 12th at 7PM on the Grand Central Stage. Its a free show and I can almost promise, you won't have a chance to see them for free again.
Check out the full interview below: