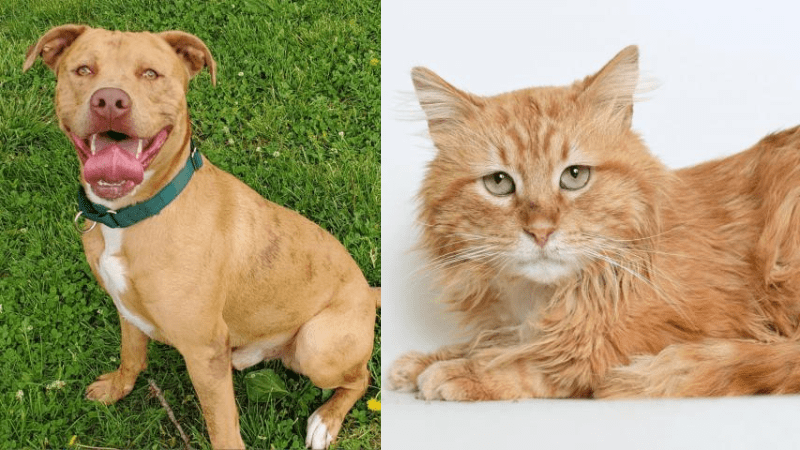 This guy's wish list is pretty simple: swimming pools and tennis balls. Hendrix is a master fetch player: he does super cool gymnastics to make sure he doesn't miss a bounce, then he brings the ball back to you, sets it at your feet and waits (somewhat) patiently for you to throw it again. All those gymnastics can make a guy pretty hot so he needs a pool to play in so he can cool down for the next round. If you want a good laugh, toss his tennis balls into the pool!! He will "bob for apples until he gets them all gathered up. If you are a high-energy family, looking for an out-going addition, this 54 pound, 3-year-old catahoula would be perfect! Oh, and he is absolutely gorgeous! We can't leave that part out! He came in with another dog from the same home. Put them both together and you will have endless entertainment! If you would like to meet Hendrix, fill out an application at www.apl-shelter.org or call the shelter at (217) 544-7387.
https://www.youtube.com/watch?v=av7eTG2VfPg
Rodrick is a friendly, beautiful 3-year-old orange tabby medium hair cat. He has FIV, which means he has a weaker immune system than most cats. FIV cats can live a long, happy life, but should not go to a home with FIV-negative cats. If you are interested in adopting him, call the APL at 217-544-7387 or fill out an application at apl-shelter.org!
https://www.youtube.com/watch?v=Ogk1oMp-iHE