The Good, The Bad & The Nerdy for Dec 5
Between Two Ferns With Zach Galifianakis is getting turned into a movie for Netflix. Production is already underway on the movie version of the popular Funny or Die talk show. Sources say the movie will feature interviews with Peter Dinklage, David Letterman, Keanu Reeves and Galifianakis' Hangover costars Ed Helms and Bradley Cooper.
Stats show, prior to it's cancellation, Marvel's Daredevil was the 4th most popular show on Netflix.
Anchorman's Ron Burgundy is coming back! Will Ferrell will resurrect one of his classic characters for The Ron Burgundy Podcast. Ron first came to life via Ferrell's Anchorman: The Legend of Ron Burgundy in 2004, and it's 2013 sequel.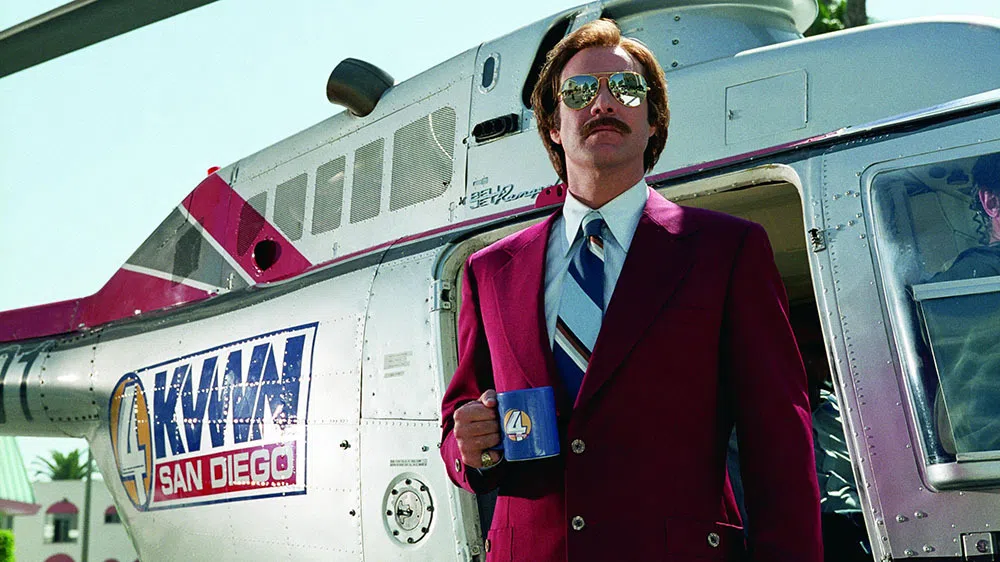 Kit Harington tells the BBC that he won't return for any Game of Thrones prequels. "It was emotional to leave the job definitely. But I wouldn't say I was sad: if like me you go all the way back to the pilot of Game of Thrones that's almost 10 years of your life – that's really unusual in an actor's career. It was a huge emotional upheaval leaving that family. But would I want to go back and do more? Not on your life."
Anne Hathaway has been offered a starring role in Warner Bros.' Sesame Street movie. Hathaway has not decided whether she will film the movie yet as the actress is also fielding an offer for another film (The Witches). The Sesame Street movie will be a musical, which Hathaway is no stranger to, after winning an Oscar for he role in Les Miserables.
Reports are circulating that HBO will be debuting a documentary on Kenny Omega at some point in 2019. Omega is a mega star throughout the world, starring with New Japan Pro Wrestling currently as the IWGP Heavyweight Champion. Outside of WWE, there is arguably no wrestler on earth as popular as Omega.
Kevin Hart will be hosting next year's Academy Awards. Hart took to Instagram on Tuesday to announce that he has been chosen to host the Oscars for the first time. "For years I have been asked if I would ever host the Oscars and my answer was always the same…I said that it would be the opportunity of a lifetime for me as a comedian and that it will happen when it's suppose to. I am so happy to say that the day has finally come for me to host the Oscars. I am blown away simply because this has been a goal on my list for a long time….To be able to join the legendary list of hosts that have graced that stage is unbelievable."
Could we see our first footage from both Frozen 2 and Star Wars Episode IX before the end of the year?
E! News claims Netflix is paying $100 million to keep Friends streaming for 2019.
Variety magazine claims Young Sheldon will replace The Big Bang Theory in CBS' TV lineup.
The words in the first trailer for the remake of the classic Watership Down are ambiguous: "When they catch you, they will kill you… but first they must catch you." The Netflix and BBC One co-production follows a band of rabbits on their flight from man. The series will air around Christmas, and stars James McAvoy, Daniel Kaluuya, Nicholas Hoult, Ben Kingsley, John Boyega, among many others.