The Good, The Bad & The Nerdy for Nov 30
Idris Elba is returning to the BBC crime drama Luther in 2019. The first trailer (below) for Season 5 dropped, and Luther (Elba) is once again immersed in depravity, murder and corruption. The Emmy-nominated series also stars also stars Dermot Crowley, Michael Smiley and Patrick Malahide. The last times fans saw the show was in 2015.
Tom Hanks is in talks to play the puppet master Geppetto in Disney's live-action Pinocchio movie. The original animated movie tells the tale about a living puppet who, with the help of a cricket as his conscience, must prove himself worthy to become a real boy. Geppetto is the puppeteer who created Pinocchio and eventually becomes the fatherly figure he always wanted. Hanks has a busy 2019 ahead of him, starting with the World War II pic Greyhound followed by his return to the Toy Story world, reprising the voice of Woody in the fourth installment. He is currently filming the untitled Mr. Rogers movie, in which he plays the iconic TV personality.
Stephen Amell Teases an "Elseworlds" Moment That Will Be Big for Smallville Fans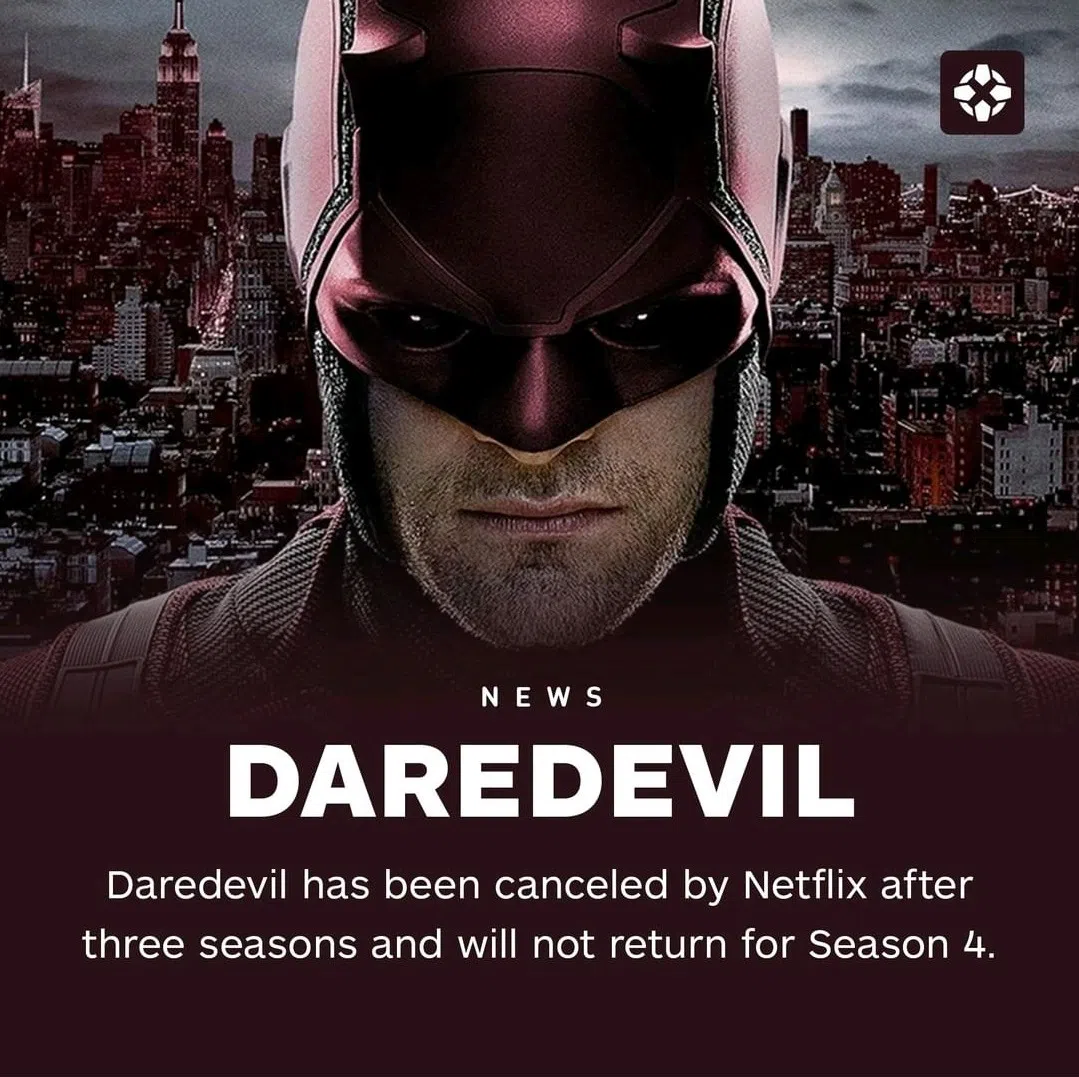 Netflix has canceled Daredevil after three seasons, Variety has learned. The superhero action-drama debuted its third season in October. "Marvel's Daredevil will not return for a fourth season on Netflix. We are tremendously proud of the show's last and final season and although it's painful for the fans, we feel it best to close this chapter on a high note," a Netflix spokesperson said in a statement. "We're thankful to showrunner Erik Oleson, the show's writers, stellar crew and incredible cast including Charlie Cox as Daredevil himself, and we're grateful to the fans who have supported the show over the years. While the series on Netflix has ended, the three existing seasons will remain on the service for years to come, while the Daredevil character will live on in future projects for Marvel."
Chris Evans may not be done playing Captain America after all. Back in October the Avengers actor tweeted a heartfelt message about saying goodbye to the superhero alter ego of Steve Rogers that he'd played for eight-years. But now Avengers 4 co-director Joe Russo said Evans 'isn't done' playing Captain America. Russo added, "I don't want to explain what I mean, but audiences will soon understand."
Warning: Potential spoilers for Captain Marvel below.
According to a new image of Captain Marvel figures, Law's character is none other than the Kree officer Yon-Rogg, a villain (in the comics, at least) who hates Mar-Vell/Captain Marvel and makes multiple attempts to disgrace him (her) among the Kree or to outright kill him. The power of Funko Pops! – can spoil movies without even trying!
Carson Daly is getting some of his famous pals to help out as he hosts New Year's Eve again from NYC's Times Square on December 31st. He has enlisted Chrissy Teigen as a co-host, and Emmy nominee Leslie Jones will also be joining the party. Grammy winner Keith Urban is slated to perform live in Nashville and host the Jack Daniel's Music City Midnight: New Year's Eve from Nashville's Bicentennial State Park. This year's special airs Monday, Dec. 31 from 10-11 p.m. ET/PT with a break for local news and return for the final countdown to 2019 from 11:30 p.m.-12:30 a.m. on NBC.
Hugh Jackman is getting ready to kick off a multi-city tour, Variety reports. He will rev fans up for his rebooted one-man show by performing songs on the plaza as part of NBC's The Today Show holiday concert series. So what's on tap? The Tony Award winner will likely perform songs from musicals he's been associated with such as "Les Miserables," "The Boy from Oz," and "Oklahoma." He will also add two or three numbers from "The Greatest Showman," according to Variety.