The Good, The Bad & The Nerdy for Nov 20, 2018
20th Century Fox has debuted the first Once Upon a Deadpool trailer, featuring Ryan Reynolds as the titular character and The Princess Bride-style Fred Savage. Deadpool 2's PG-13 cut will be arriving in theaters for a limited time starting on December 12 and ending on Christmas Eve. OUAD will contain footage from Deadpool 2, but edited down to a PG-13 format which means cutting some of the violence and language. Fans can also expect new footage "in the form of a framing sequence" in the revamped film that Ryan Reynolds and writers Rhett Reese and Paul Wernick devised for the project.
It's rare to see a comic book recalled so urgently, but Image's Dead Rabbit is causing some issues.
I'm really digging the new look for the Scarecrow in the upcoming final season of Fox's Gotham. Take a look:
NEW MOVIES opening tonight ahead of the holiday:
Creed II (Rated PG-13) – STARRING: Sylvester Stallone, Michael B. Jordan, Dolph Lundgren, Tessa Thompson – Apollo Creed's son, Adonis seeks to avenge his father's death by fighting Ivan Drago's son, Viktor.
Ralph Breaks the Internet (Rated PG) – STARRING: John C. Reilly, Sarah Silverman, Jane Lynch, Jack McBrayer, Taraji P. Henson,  Gal Gadot – Six years after the first "Wreck-It Ralph" movie, Ralph and Vanellope go on a new adventure when they find a Wi-Fi router in their arcade.
Robin Hood (Rated PG-13) – STARRING: Taron Egerton, Jamie Foxx, Jamie Dornan – Robin Hood revolts against the corrupt English government.
The digital release of The Happytime Murders drops today, and with that even more NSFW goodness. A previously unreleased, and rather vulgar new clip is available above.
Add another issue to Mark Zuckerberg's list of woes: Facebook's streaming video service hasn't found a hit yet. After launching in August 2017, Facebook's Watch is hoping its Real World reboot or Catherine Zeta-Jones starring Queen America will do the trick. MTV president Chris McCarthy, for one, has big hopes for their dual reboot project. "We stopped doing Real World because for us to do it on one of our cable networks, we would have had to bastardize the format," he tells The Hollywood Reporter, adding of Facebook, "Together, we'll be creating a whole new genre of content, one we're calling 'shared reality.'"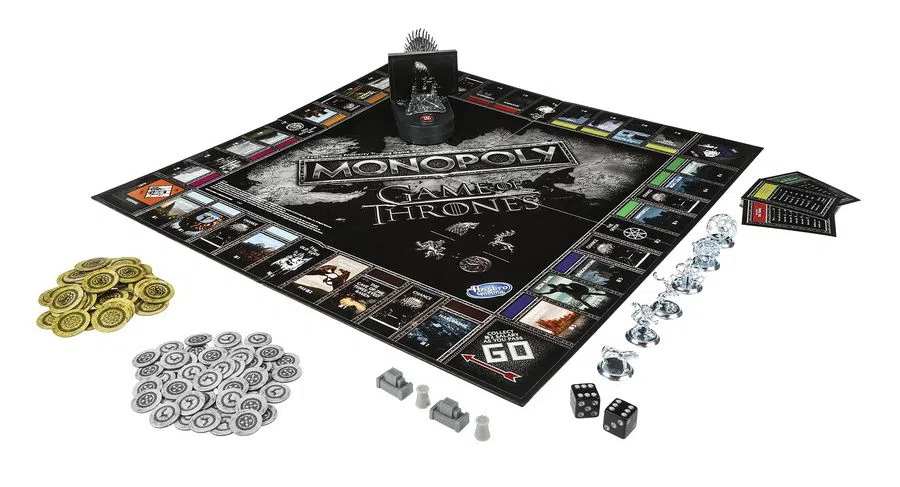 There's a new version of Monopoly for Game of Thrones fans. The second edition of Monopoly: Game of Thrones is coming in January 2019. The new edition of Monopoly: Game of Thrones includes an Iron Throne card holder that plays the "Game of Thrones" theme song while you play. To add to the "Game of Thrones" flair, the normal paper Monopoly currency has been replaced with silver stags and gold dragons (the coins used in "Game of Thrones").
Continuing with GOT, wew information about the upcoming prequel series The Long Night may reveal some disappointing information for fans of George R.R. Martin's A Song of Fire and Ice book series: the prequel show won't be the dragon-filled Targaryen story that some may have been hoping for. "There's no King's Landing. There's no Iron Throne. There are no Targaryens — Valyria has hardly begun to rise yet with its dragons and the great empire that it built. We're dealing with a different and older world and hopefully that will be part of the fun of the series," says creator George R.R. Martin.