Ex-Blink-182 singer/guitarist Tom DeLonge is releasing a new children's book titled Who Here Knows Who Took My Clothes? The book will arrive on November 30th through DeLonge's own To The Stars imprint. According to DeLonge's website, the book is "a hilarious and irreverent story that will have all ages giggling . . . a hilarious adventure to find out who is quite rude and left our dude in the nude!"
The first 200 copies of the book will come with a free pair of "instant underpants." The first edition will also be signed by DeLonge. The book is a follow-up to Delonge's first children's book, 2015's The Lonely Astronaut On Christmas Eve.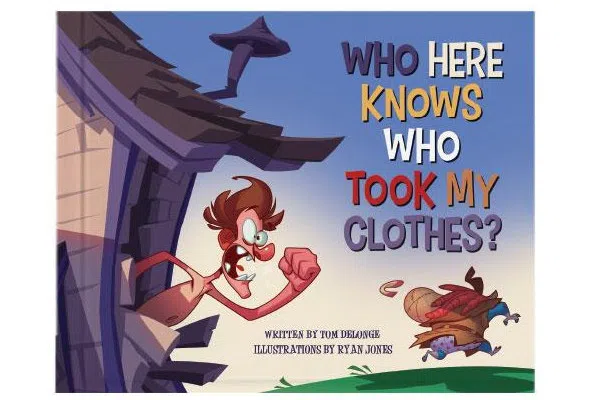 DeLonge recently released the latest installment in his ongoing Sekret Machines series, co-written with mystery novelist A.J. Hartley, titled Sekret Machines Vol. 2: A Fire Within. The series combines elements of history, conspiracy theories and alien technology.
DeLonge's To the Stars Academy of Arts & Sciences — which he founded last year to study the paranormal, strange technology and the possibility of extraterrestrial life — was recently reported to have a $37 million deficit, according to a Securities and Exchange Commission (SEC) filing uncovered by Ars Technica. DeLonge called the report "highly misleading."