The Good, The Bad & The Nerdy for Oct 11, 2018
Dave Bautista may join the cast of Fantasy Island as a former guest, who is being held against his will and wants to expose Mr. Roarke for the evil man that he is.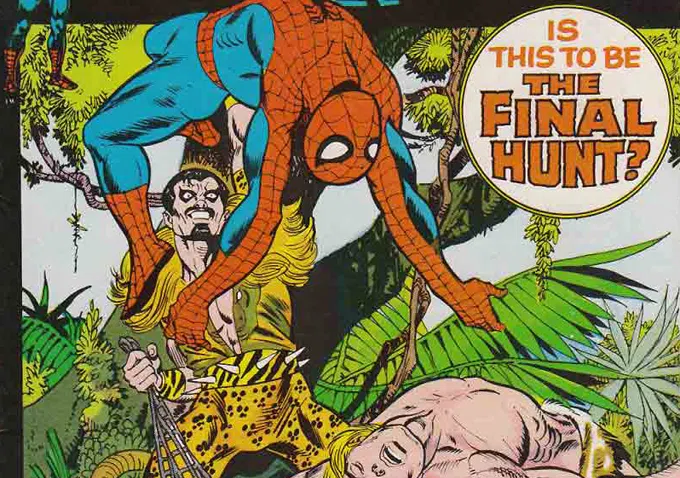 After the immediate success of Venom at the box office, it looks like it's full steam ahead for Sony Pictures and their expanding Spider-Man-Based Universe. And they might be securing a major talent to helm one of their next projects. With Sony developing a script featuring classic Spider-Man villain Kraven the Hunter, they are looking at bringing on The Equalizer director Antoine Fuqua.
Game of Thrones star Kit Harington is set to lend his vocal talents to a film based on the kids book Zog, about a klutzy dragon who gets into trouble learning to fly, breathe fire and fight knights. Harington will voice the character of Sir Gadabout.
Almost every Coven witch returned for American Horror Story's season 8 Apocalypse, but not Angela Bassett. She spoke to The Hollywood Reporter about voodoo queen Marie Laveau's absence. "But I mean, come on. Where's Marie Laveau? I'm even a little bit in my feelings that Marie didn't come back." Bassett is busy working on another Ryan Murphy creation, 9-1-1.
Netflix has renewed Jason Bateman's series Ozark for a third season.
Proving once again that Hollywood isn't all glam and glitz, extras on The Joker got locked in a subway train car for hours, and after getting no response to their requests for a bathroom break, several were forced to pee between the cars, TMZ reports. The Joker, starring Joaquin Phoenix, is the latest film reincarnation of the Batman character. This version takes place in the 80s with Phoenix taking on the role of failed comic-turned-criminal.  The Screen Actors Guild and Warner Bros. are reportedly looking into the incident.
There's one hero in Avengers: Infinity War that never comes face to face with Thanos. Do you know who it is?
NEW MOVIES opening tonight:
First Man (Rated PG-13) – Starring:Ryan Gosling, Corey Stoll, Kyle Chandler, Claire Foy, Jason Clarke, Kyle Chandler – The true story of astronaut Neil Armstrong (Ryan Gosling) leading the Apollo 11 mission to the moon in 1969.
Bad Times At The El Royale (Rated R) – Starring:Chris Hemsworth, Jeff Bridges, Dakota Johnson, Jon Hamm – Seven strangers discover something strange at the El Royale Hotel in the 1960's.
Goosebumps 2: Haunted Halloween (Rated PG) – Starring:Ken Jeong – The Goosebumps team must stop the evil Slappy (Avery Lee Jones) from creating a Halloween Apocalypse. The movie cost $35 million to produce
Finally for today, the DC Comics show Legends of Tomorrow, will be doing a wrestling themed episode? Weird, but awesome.
#LegendsOfTomorrow episode 409 is now in production! Written by myself and @tyronsaidso and directed by Andrew Kasch! pic.twitter.com/NCaVhn3JgY

— Keto Shimizu (@ketomizu) October 9, 2018