It looks like a new Nine Inch Nails single could be on the way next month… maybe?
A Reddit user posted an image reportedly from Kobalt Music Group's internal database that lists September 16th as a release date for a Nine Inch Nails single called "Dive and Slam."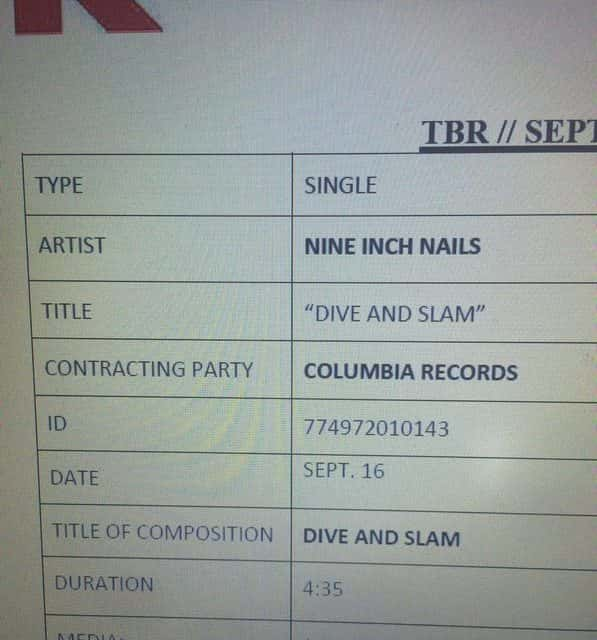 Add in that "Dive and Slam" has just been registered by Trent Reznor in ASCAP's database and it seems like there could be some truth to all of this.
Reznor tweeted last December that new Nine Inch Nails music would be out this year. The band's last album was 2013's Hesitation Marks.
Reznor took to twitter after this rumor began and simply tweeted "Not True." We're all hoping that he's lying.
Not true.

— Trent Reznor (@trent_reznor) August 3, 2016