Lars

Lars Contact
Hockey player, Blackhawks fan, Notre Dame football, sports geek, Gonzaga basketball, magician, hitman, wrestling fan, professional surfer, some of these things describe me some don't. Go ahead and pick your favorites and my bio becomes your very own choose your own adventure.
Check  me out weekdays from 9a-3p with Under The Covers at 10a, Shut Up & Rock Lunch at Noon, and Twin Spin at 2p.
Lar's Blog: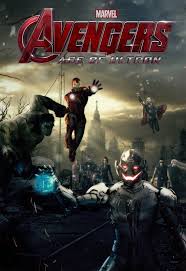 Holy geekasm, so much going on here, where to begin? I guess first question is who gave Ultron the Scissors to cut the string? Let's see what questions we can actually try to answer from the trailer.