Lars

Lars Contact
Hockey player, Blackhawks fan, Notre Dame football, sports geek, Gonzaga basketball, magician, hitman, wrestling fan, professional surfer, some of these things describe me some don't. Go ahead and pick your favorites and my bio becomes your very own choose your own adventure.
Check  me out weekdays from 9a-3p with Under The Covers at 10a, Shut Up & Rock Lunch at Noon, and Twin Spin at 2p.
Lar's Blog: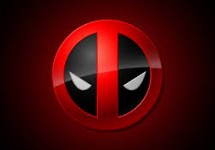 Ladies and Gentleman, Ryan Reynolds has unveiled what the Deadpool costume will look like in his upcoming Deadpool movie in the most Deadpool way possible. Could I have said Deadpool anymore, Deadpool. There that should do it.