Free Beer & Hot Wings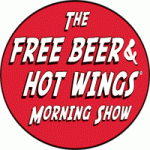 Funny Name, Funnier Show – That tag line says it all when it comes to the show.
Gregg "Free Beer" Daniels, Chris "Hot Wings" Michaels, Eric Zane, Producer Joe and Steve pick apart the world we live in everyday and make you laugh along the way. From weird news to funny internet videos and even poking fun at their own personal lives, nothing is off limits with the guys.
Check them out every morning from 4-9 AM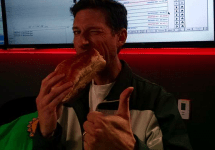 One salesman's journey with 5 subs from Head West Sub Stop and the on-air taste test. You've heard Free Beer & Hot Wings talk about Head West Sub Stop on air and the guys finally got to