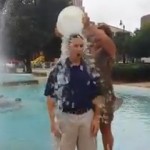 I'll admit, I thought I could possibly squeak by not being tagged in the ALS Ice Bucket Challenge to raise money and awareness for the debilitating condition.
My nephew Gabe got tagged, then there was Congressman Rodney Davis (and his poor dog), and even Pearl Jam's Eddie Vedder, for crying out loud. Surely some radio host in Springfield is gonna be safe from this wildly viral craze? … uh, nope!
The latest group put up for a good public splashing includes city officials and radio personalities … including myself.
Watch Springfield City Budget Director Bill McCarty answer his challenge and call me out!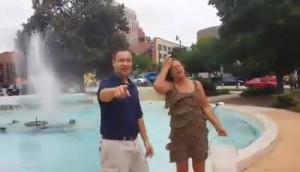 eing that I cover Springfield City Hall and regularly question Bill on air live about millions upon millions of tax dollars … what we call in the biz the hot seat … I guess Bill is allowed to put me on the cold seat.
Be sure to listen live Wednesday morning after The Council Roundup Up to discover who I will tag in the Ice Bucket Challenge for ALS!
And, yes, I will still be making a donation to ALS. You should find a worthy cause and donate some time and money! How about the Central Illinois Food Bank? Listen to my latest conversation with Krista Lisser of the CIFB here.